Cozumel is one of the largest and beautiful Mexican islands present in the Caribbean Sea. It is located 20 kilometers off Yucatan Peninsula's northeast coast with Mayan Riviera resorts in its vicinity. Cozumel is famous among the tourists for its lush green vegetation, scattered exotic beaches having fine coral, incredible diving opportunities, and crystal-clear turquoise sea. It is one of the hot vacation spots of lots of people worldwide and it's a great destination for divers and sunbathers. Also, Cozumel is a popular scared place for the devotees of the Sun God, and Maya people recognize it as Ah-cuzamil i.e. 'land of the swallows'. So, let's have a look at some incredible tourist attractions in Cozumel that you must visit.
Here Are 9 Beautiful Tourist Destinations To Explore In Cozumel:
1. Cozumel's Mayan Heritage
Cozumel possesses greater than 30 Mayan sites featuring incredible Mayan heritage. Some of the best beautiful attractions here to explore are dense jungle and pristine beaches.
It also comprises San Gervasio which is an archeological site present about 16 km from San Miguel de Cozumel and constructed in AD 800. Hot spots here include Temple Ix-chel, which is an important religious location on the island and a famous place of pilgrimage across the empire of Mayan people.
Also, you can explore famous ruins at Santa Rita and ruins of Santa Pilar and Castillo Real, which feature the biggest Mayan structure in Cozumel. Don't miss discovering the Mayan remains at Beunavista and El Caracol in the south.
2. Palancar Reef
Palancar Reef, widely popular as Diver's Delight, is a well-conserved and one of the best spots of diver to dive. You can enjoy snorkeling and scuba diving and explore the lovely reefs here. The Palancer reef rises from the depth of about 80 meters to the surface of the Palancar sea, which is at the south of this exotic island. One of the fasciations here is that you can water a huge bronze figure of Christ after diving in the water and going 17 meters underwater. So, if you are a diver, don't miss visiting Palancar Reef and diving in the sea there.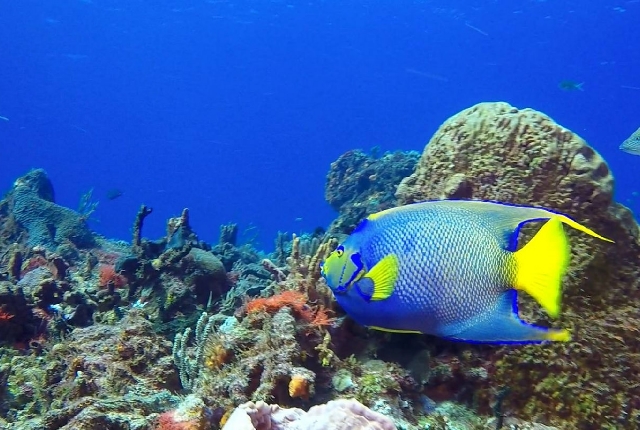 3. San Miguel De Cozumel
Being the capital of Cozumel, San Miguel de Cozumel is the busiest port and a tourist hub. Lots of ferries depart from here to Playa del Carmen and Cancun on a regular basis as these places possess sparkling seawater. You can explore the rich history, fantastic geography, and beautiful marine life when visiting this capital city. Eat delicious dinner and shop exotic items, such as souvenirs, jewelry, local crafts, and luxury items here.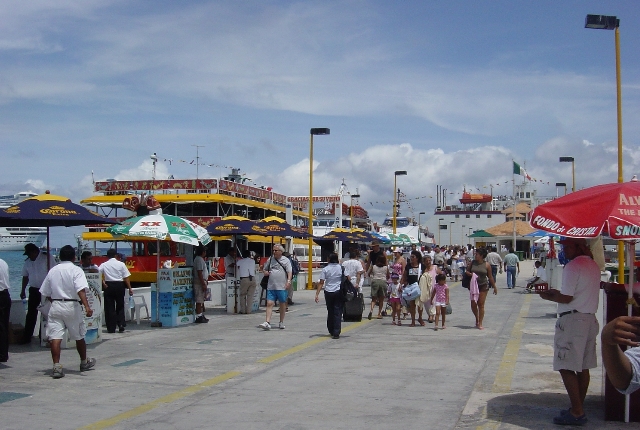 4. Punta Sur Eco Beach Park
Punta Eco Beach Park is the biggest ecological park you can find on this fabulous island, and it's located at the southern tip of Cozumel. You can enjoy exploring beautiful flora and fauna and the various fun-filled water activities, such as scuba diving, kayaking, and snorkeling in this 247 acre long park. Parquet Punta Sur is also famous as the abode of diverse lagoons, beaches, reefs, and beautiful forest areas having panoramic walking trails. When visiting Punta Sur Eco Park, you can also pay a visit to an ancient Mayan temple called Caracol.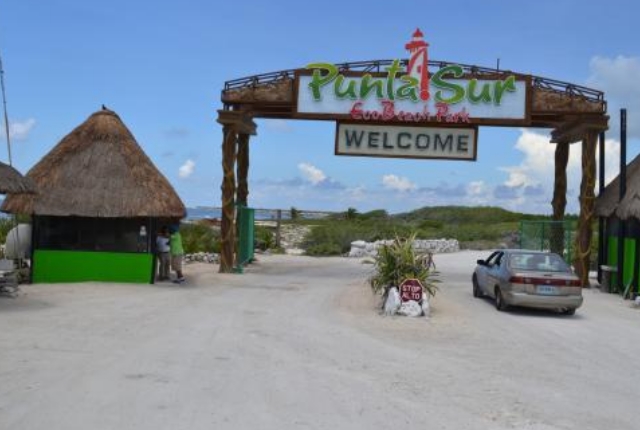 5. Stingray Beach
One of the destinations in Cozumel islands is the Stringray Beach, which offers you to observe one of the most mysterious marine creatures called Stringray. You can enjoy a unique fun experience of swimming, feeding, and patting the stringray. It offers you to have a guided swim with this unique passive marine creature safely by using all necessary equipment. Dolphinaris Cozumel is another fun excursion that you can enjoy here.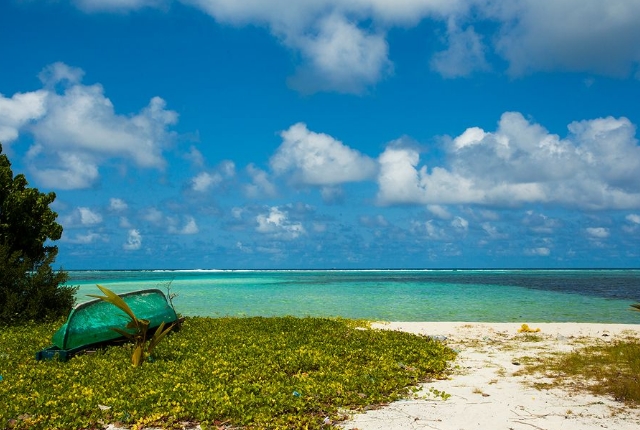 6. Celarain: The Cozumel's Lighthouse
The most popular lighthouse in Cozumel is Celarain, which is located about 30 kilometers to the south of San Miguel's capital and in the Parque Punta Sur. Even though it was constructed in 1901, it is now fully restored with an engaging maritime museum. When visiting this amazing lighthouse, you can climb its 134 steps and have beautiful views over the exotic Caribbean Sea.
7. The Island Museum
Are you interested in learning about the rich history of Cozumel? Then, visit Island Museum. Fabulous Island Museum lies in the center of San Miguel de Cozumel, and it offers you a fun, exciting experience. It is highly popular for its formation that dates back to million years ago, permanent collections of old artifacts, and the most visited tourist attraction in Caribbean. Some of the highlights here are temporary exhibits that comprise artwork of local as well as international artists, multi-media displays, mock-up of traditional Mayan homes, and exhibit of marine life.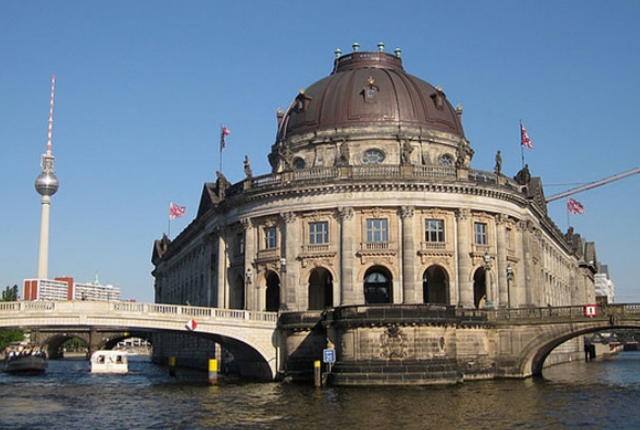 8. Cozumel's Beaches
Several Cozumel beaches that offer you a pleasant refreshing experience are the key tourist attractions. Some of the most fascinating Cozumel beaches include Playa Santa Pilar and Playa San Juan in the north side of the island while Playa San Francisse, Playa Palancar, and Playa Santa Rosa in the south of this beautiful island. Playa Morena, Playa Chiqueros, Playa Encantada, Playa Hanan, and Playa Chen Rio beaches are on the east of Cozumel and they open to the Caribbean Sea. Besides Cozumel beaches, you can also visit beautiful regions having fine white sand, which is actually a by-product of various coral reefs, and explore these exotic areas on Cozumel.
9. Laguna Chankanaab And National Marine Park
Another most pleasant natural tourist attraction in Cozumel is Laguna Chankannab, a freshwater lake which you can easily find in National Marine Park only seven km to the south of San Miguel de Cozumel.
The lake is cut off from the surrounding sea and possesses crystal-clear water. You can have an incredible view of colorful tropical fishes in the water and enjoy water activities, such as snorkeling, swimming, and scuba diving here.
Also, enjoy watching a crocodile exhibition, treetop climbing, sea-lion show, and zip lining at his amazing park. You can enjoy eating traditional, authentic Mayan delicacies when visiting this fabulous park