Brazil is famed for its sun, sand and sea. It is also known for its catchy samba music and colorful carnivals. Brazil is home to some of the best luxury hotels in the world. These hotels have pushed the conventional parameters of luxury by providing world class amenities and services. JW Marriot Rio De Janeiro Hotel, Intercontinental Sao Paulo and Miramar Hotel by Windsor in Rio De Janeiro are some of the best luxury hotels in Brazil. To get an insight into some of the best, must visit luxury hotels in Brazil, read on.
Here are 6 Best Luxury Hotels In Brazil
1. JW Marriot Rio de Janeiro Hotel
This super luxe seafront hotel is located in Copacabana – the playground of the rich and the famous. The fully air conditioned, 245 rooms of JW Marriot Hotel allows its guests to enjoy breathtaking sea views.
Visitors who stay at this hotel can enjoy world class amenities which includes LCD TV's and high speed internet facilities in their rooms.
To unwind, guests can relax at the sauna. Additionally, visitors to JW Marriot Hotel can enjoy a variety of delightful refreshments at the 'Cafe da Praia' or at the 'Terraneo Lounge Bar'. To taste some exceptional dishes prepared by the in house chef, guests can dine at the 'Carioca Lounge Bar'. Other facilities at this hotel include a world class swimming pool and a business center.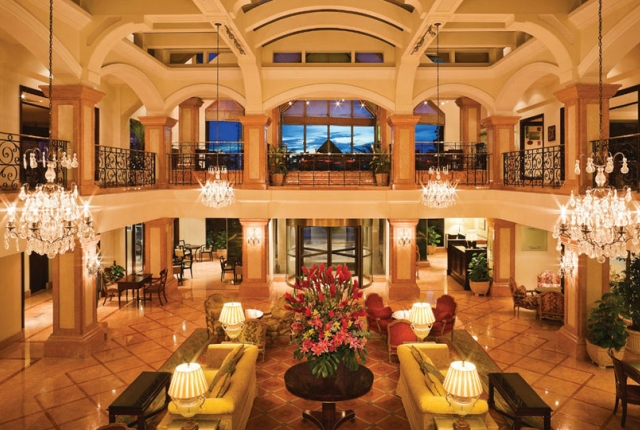 2. Intercontinental Sao Paulo
The up market Intercontinental Sao Paulo is located in Paulista Avenue, right next to the financial district and the commercial area.
Famed for its contemporary elegance, the Intercontinental Sao Paulo has 195 rooms which are classified into Classic Rooms, Executive Rooms and Suites.
Each of the climate-controlled, soundproofed rooms of this hotel has premium bedding, Wi-Fi facility, 37-inch LCD TV and mini-bar. Guests staying at this uber luxe hotel can enjoy world class cuisine at 'Tarsila' restaurant. Visitors can enjoy their drinks in the ultra cool atmosphere of the 'Godet Bar'. Another highlight of this hotel is its 9 fully equipped meeting rooms.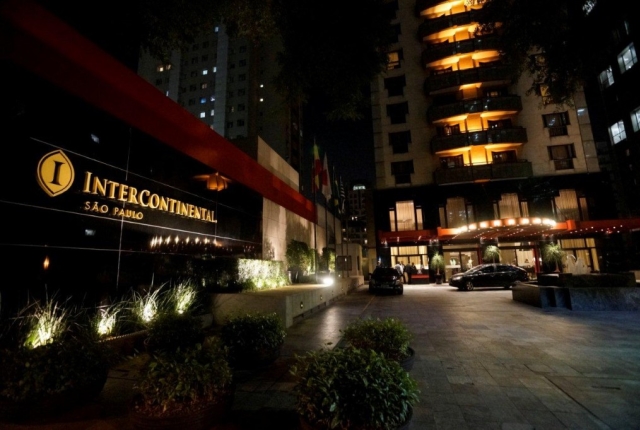 3. Belmond Hotel Das Cataratas
Situated a comfortable 14 kms from Foz do Iguacu International Airport, the fashionable Belmond Hotel Das Cataratas, a five star hotel, is located within the beautiful precincts of the Iguacu National Park.
The spacious 193 rooms of this hotel are decorated in classic Portuguese style.
Each of the rooms at Belmond Hotel Das Cataratas, which offers stunning vistas of Iguacu falls, offers its guests world class amenities which includes widescreen TV, fully stocked mini bar and wireless internet facilities. Guests can enjoy a scrumptious buffet which comprises of local and international dishes at the 'Ipe Grill'. To enjoy the exquisite flavors of the region, guests can head to the 'Itaipu Restaurant'. 'Bar Taroba' is the perfect place to enjoy a cocktail while enjoying the lush views of the Iguassu National Park. The 'Cataratas Spa' is the place to be to enjoy some exceptional spa services. This hotel also boasts of a spectacular garden and large swimming pool.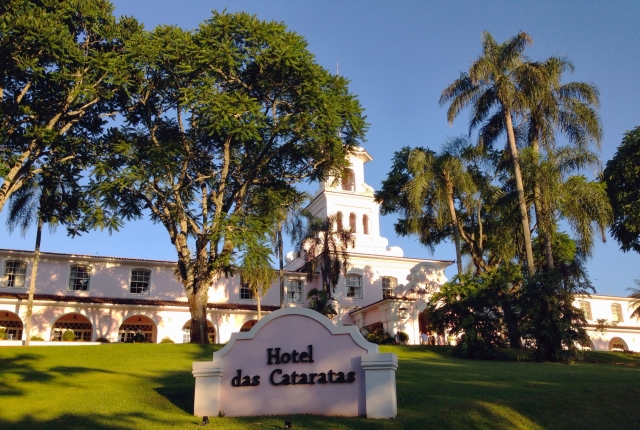 4. Miramar Hotel by Windsor – Rio De Janeiro
The recently renovated, 15 storey, Miramar Hotel by Windsor is situated near South Copacabana beach.
The 200 rooms of this hotel, which is highly favored among honeymooners, offer captivating views of the sea.
The accommodations at this stellar hotel are divided into Deluxe, Executive and Superior Rooms. Each of the elegantly designed rooms at this hotel offers premium amenities which include I-pod dock, mini-bar and wi-fi facilities. Guests can relish beautifully prepared food while enjoying the captivating views of their surroundings at 'Restaurant Sa'. Guests can relax and enjoy delicious appetizers and cocktails at either the rooftop bar, poolside bar and lobby bar. Other amenities at this hotel include the solarium and the roof top infinity swimming pool.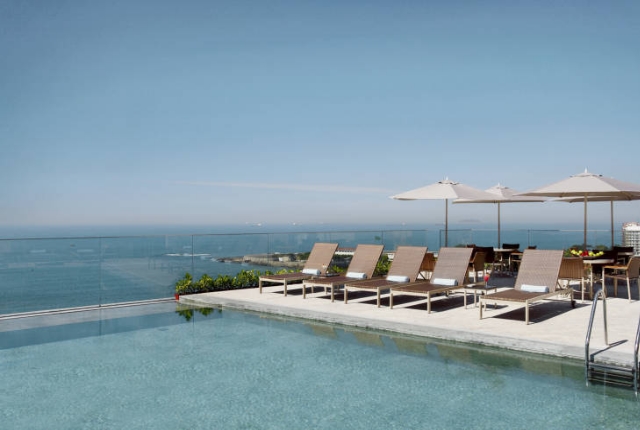 5. Hotel Unique Sao Paulo
This stunning, upscale hotel which is located in Jardins, Sao Paulo, is famed as much for its modernist, playful design, as it is, for the world class service that it offers.
This uber luxe hotel comprises of 85 standard rooms and 10 suites. Each of the tastefully decorated rooms at this hotel comprises of a queen size bed, swivel, flat screen TV's, in-room workstations and Bvlgari toiletries.
Guests can enjoy an exceptional dining experience at the roof top 'Skye Restaurante and Bar'. To enjoy cocktails in a more casual atmosphere guests can head to 'The Wall' restaurant and bar. To enjoy food from an eclectic menu guests can eat at the 'Gastronomy Concept' bar and restaurant.  Other world class amenities at this stunning hotel include the indoor and outdoor pool, Jacuzzi, health club and sauna.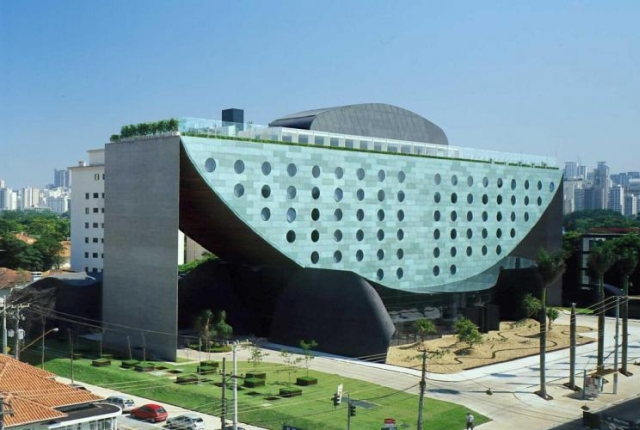 6. Sofitel Rio De Janeiro Copacabana
The five star, Sofitel Rio De Janeiro Copacabana which is considered to be one of the premier luxury hotels in Brazil combines the best of Brazilian culture with French savoir- faire. This high end luxury hotel is located just a stone's throw from the popular Ipanema beach.
This hotel has 388 rooms, which includes 58 suites.  Each of the fully air-conditioned rooms of this hotel offers its guests world class amenities which include an i-Pod dock, LCD cable TV and DVD players.
Visitors staying at this hotel can partake of a memorable meal at the award winning 'Le Pre Catelan Restaurant'. This hotel also has a fitness center, a sauna, library and even a hammam.