New Hampshire or NH  is one of the northeastern states of US. Being  very close to sea it has sea related natural beauty, beaches, scenic inland lakes, mountain ranges etc. This state has amazing and fabulous historic heritage too. It is one of the 13th states which were colonized by the British in North America. For this reason modern New Hampshire has several historic places scattered around it. Besides this state is home of several noted personalities from politics, art, literature, business etc. If you like to visit this state you can engage yourself into several wonderful activities. Here is a short list.
Below Are 5 Wonderful Things To Do While In New Hampshire:
1. Witness The Old Glory Of State House In Concord
The state capitol building of NH located in Concord the capital city of the state is one of the oldest state capitol buildings of US. It is called State House. It was built in between 1816 to 1819 which makes it almost two hundred years old. It is a spectacular looking building that had followed the Greek Revival style with Doric columns in the front portico. The architect was Stuart Park. Visitors can see the interesting Doric hall inside too. On the ground the state house has several statues belong to the president Fraknlin Pierce from this state and other political or important personalities including revolutionary war heroes from the state.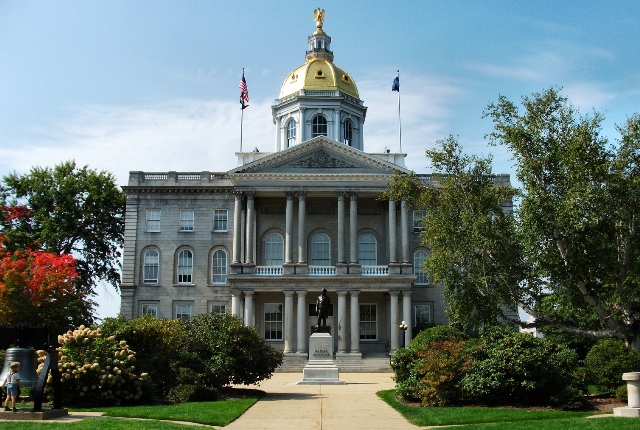 2. Visit The Heroic Site Of Hannah Duston, Penacook
If you are looking for some heroism and inspiration to stand against unthinkable odds then you can visit this site in Penancook of New Hampshire. It is the place where in late 17th century a woman named Hannah Duston or Dustin had killed 10 Indians who kidnapped her with her infant girl from Massachusetts. Hannah went berserk when the Indians killed her baby in a  very cruel way. She scalped the Indians after killing them. This deed made Hannah a kind of cult hero figure. There is statue of Hannah in that site that was set up centuries  after the incident in Penacook.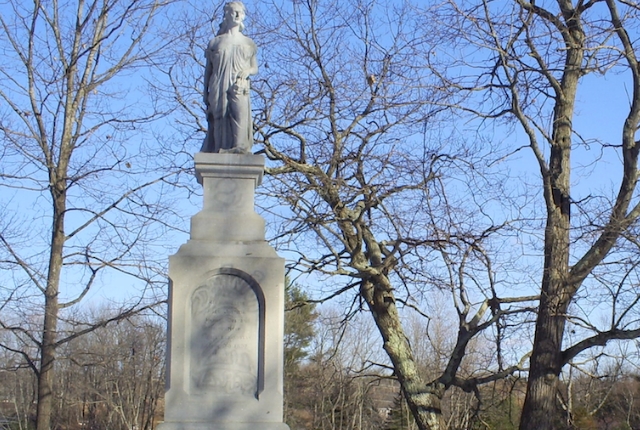 3. Be Awestruck To See USS Albacore, Portsmouth
You are interested in spy thriller or spy related things, then you should not miss this site in Portsmouth of NH. Here in the Albacore park you can see and explore this Cold War era submarine USS Albacore. This submarine did not took part in any war. But it is said that it had some amazing gadgets like things built in it that were unique to submarines. USS Albacore used to carry out research oriented duties. It was retired in early 70s. Now you can explore the interior of this wonderful submarine in a guided tour in Portsmouth.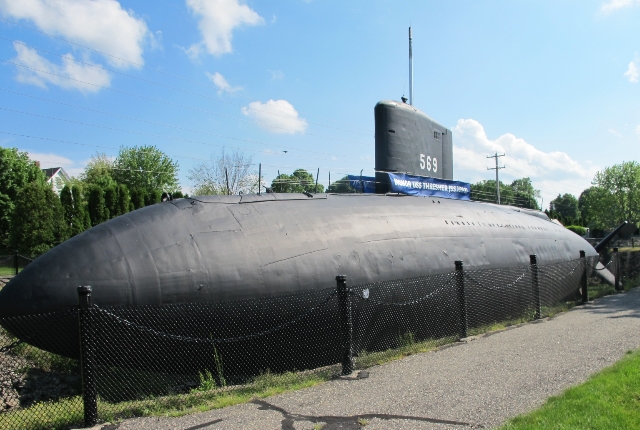 4. Step Into Story Land With Kids In Glen
Now for a really fun place where you can enjoy with your family and kids. It is a place where every amazing fictional thing from children books, fairy tales have come to life. You can share joy ride with your family in pirate ship, horse driven coach from tales like Cinderella, explore big tree house, revel at the sight of giant tea cup etc. It is a kind of amusement park built around story book. Besides there are several other interesting and exciting attractions you can meet here also.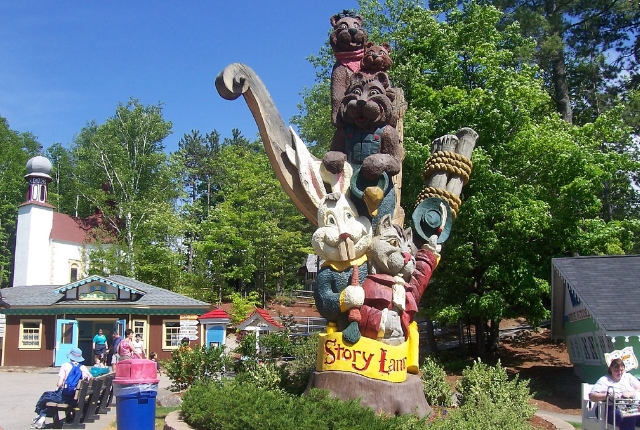 5. Find The History In American Independence Museum, Exeter
The American Independence Museum is a wonderful place if you are really interested in the revolutionary history of America. This historic museum is built around two sites or places. Both are historic buildings or houses of 18th century. These are Ladd Gillman House and Folsom Tavern. There are several articles and objects connected with revolutionary war or independence of America. These articles include several valuable historic documents, models, weapons. art objects and paintings of renowned people involved with the historic event. A place not to be missed while in New Hampshire.