The dual island nation, Saint Kitts and Nevis is situated in between the Atlantic and Caribbean Sea. The islands are known for the beautiful beaches, rugged mountains and interesting activities such as hiking, snorkeling, etc.  Some of the places one should not miss during a trip to the dual nation are listed below.
Attractions In St Kitts And Nevis:
1. Brimstone Hill Fortress
The UNESCO world heritage site is of historical and architectural significance.  The magnificent hill fortress, which stands as a well preserved historical fortification today was designed by the British engineers and built by African slaves. Stroll around the fortress to click images of the islands and towns in the distance from the hill top, enjoy the stunning views and learn about its history, it will be a great experience.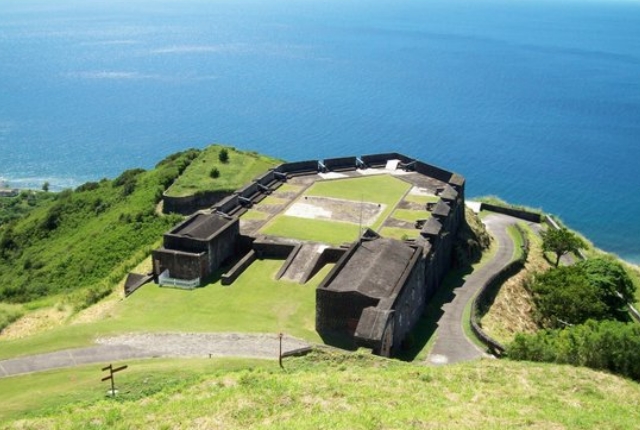 2. Pinney's Beach
The picture perfect Pinney's beach is a popular destination in Nevis. The powdery soft white sand beach is rarely crowded and is a quiet place to walk, refresh and relax. This is the longest coastline on Nevis with several snack shacks and a lot of parking space. You can laze on the sand, snorkel, and go hiking too in the nearby greenery too.
3. Cockleshell Bay
Positioned on the southern end of Nevis, Cockleshell Bay is a popular beach on the island. White sand, jewel toned waves, hip beach bars, sea food, views are all interesting. The beach stretches to about 2 miles and offers superb views of the nearby islands too.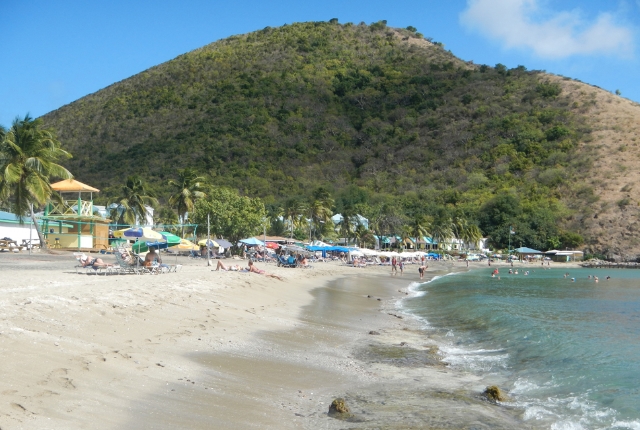 4. Romney Manor
The 17th century estate is one of the stops when you head towards St. Kitts. The estate with 10 acres property and large sugarcane crop was once a Carib village. The colorful gardens of the Manor, old sugarcane processing area, 400 years old Saman tree are important tourist attractions.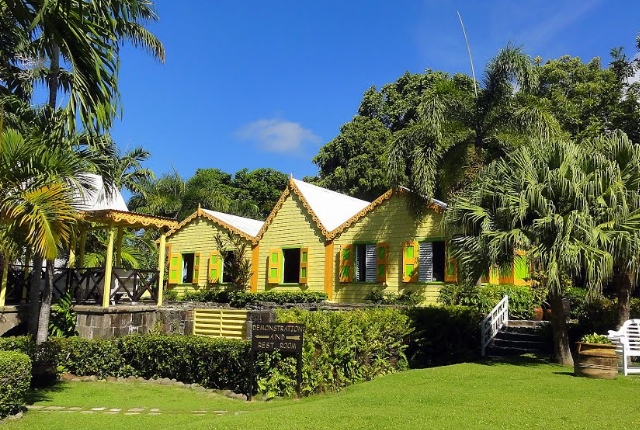 5. Mount Liamuiga
The mountain is a strato-volcano on the western part of Kitts Island. There are many small villages on the mountain sides and farm lands up to a height of 1500 ft. The rest of the mountain is covered with thick tropical rainforest and makes a challenging hiking trail. The views of the surroundings from the peak are marvelous and the hike will be an experience of a lifetime.