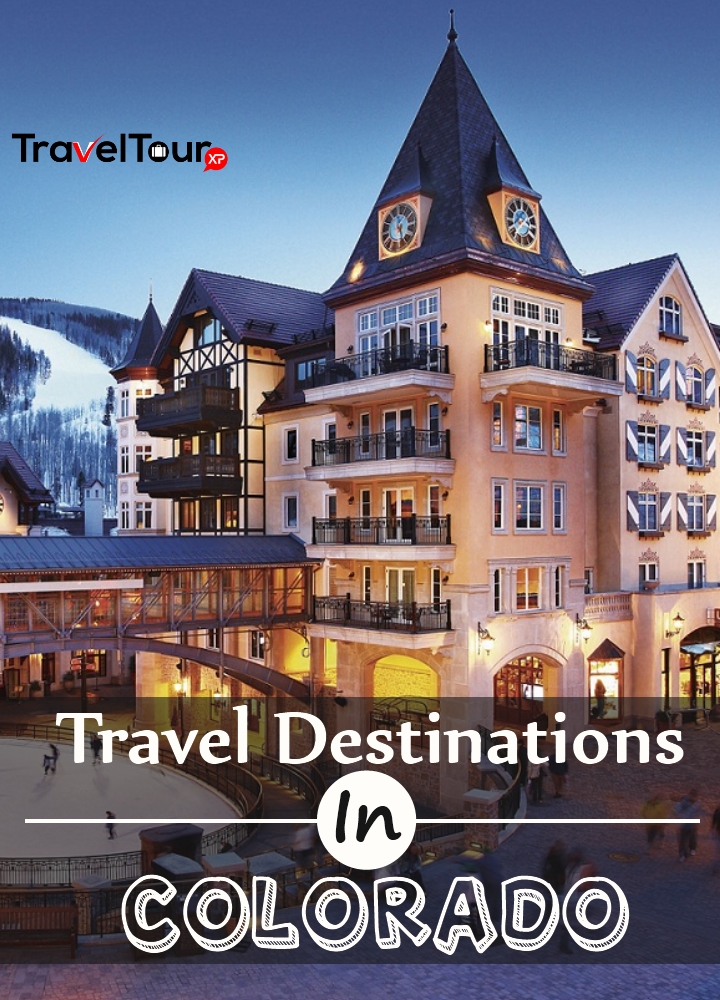 Rocky mountain is one of the greatest mountains and famous natural landmarks of US. The state of Colorado has a major portion of this great mountain region. Besides this state also has Colorado river valley and Great Plains. As a result this state offers plenty of natural wonders to  nature loving tourists. But this state has rich heritage also. It was inhabited by native American Indians for thousands of years before coming of the Europeans. Apart from these, the state has other exciting and interesting features to attract large number of tourists of different tastes. Denver is the capital of Colorado. You can start your tour of the state from Denver.
5 Exciting Travel Destinations Of Colorado:
1. The State Capitol Building In Denver
The state capitol building in Dever can be called the most exciting tourists destination in Colorado from which a tourist should start his or her tour of the state. This capitol building has influence of classical European architecture in its style. But the most striking feature is its golden dome on top. It is really made of gold to celebrate the state's gold rush heritage of past. This capitol building started its function from 1894. The architect was Elijah E Myers. The state capitol building is offering great touring opportunity to visitors.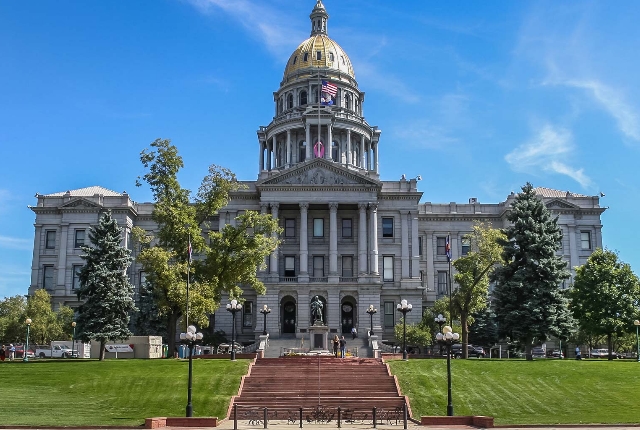 2. Great Sand Dunes National Park, Alamosa County
US is not a typical desert country though it has some arid desert like landscapes. Amazingly this desert like area in San Luis valley in Alamosa county of Colorado has terrific sand dunes. The highest rises up to 700 feet. Tourists who favor this kind of natural place can certainly enjoy here. You can just walk and climb the sand dunes. There is road nearby through which you can drive and also enjoy the collective beauty of the area including a forest in close proximity. This place is also offering camping opportunity to the visitors.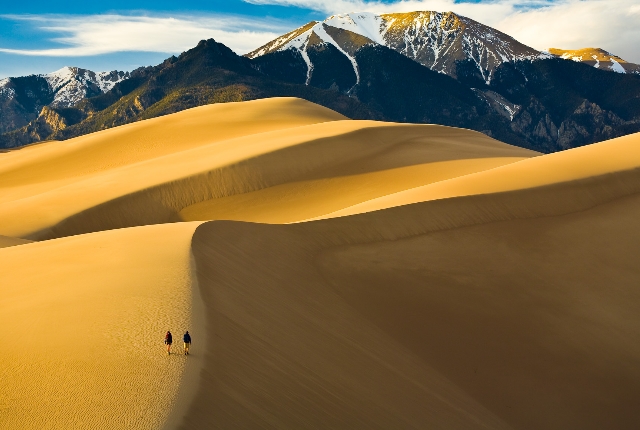 3. Colorado Gators Reptile Park, Mosca
if you have family with you do pay a visit to the Denver zoo but do not miss this reptile park in Mosca. This park first started as a farm for fish. But the owner Young family brought some alligators to feed on excess fish. As the gator population grew the family planned to open up a reptile farm instead and it became a huge tourist attraction gradually. Now there are several alligators thriving in this reptile farm in an atmosphere that is not suitable for such creatures. The family has arranged geothermal system to maintain temperature for gators in this park. Not only a child but an adult also get joy seeing all these creatures together. The farm offers interesting activities related to alligators too.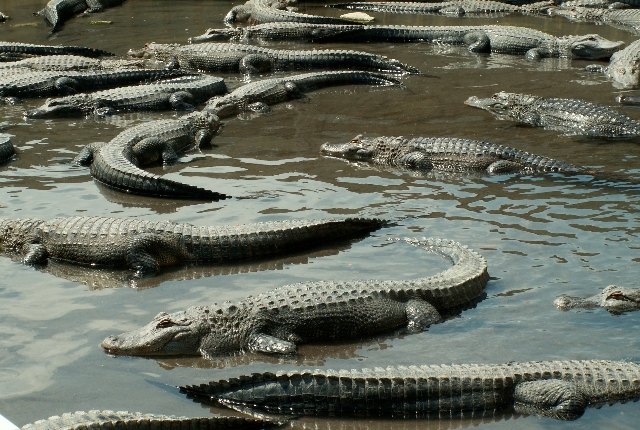 4. Military Museum, Colorado Springs
An individual American sometimes is seen pursuing some dreams what was once his or her profession. Some become highly successful in this kind of endeavor too. Mel Bernstein is such a man. He is a former Vietnam veteran or soldier. Now he has some establishments as swell as business of his own in Colorado Springs. One of these is the exciting Military Museum. People who have visited this have recommended the museum highly. It has every sort of vehicles like jeep, artillery like land mines, uniforms etc from two World Wars. Besides it has collection of vintage dynamite sticks, gas masks and a spectacular pyramid made out of bombshells from Vietnam war.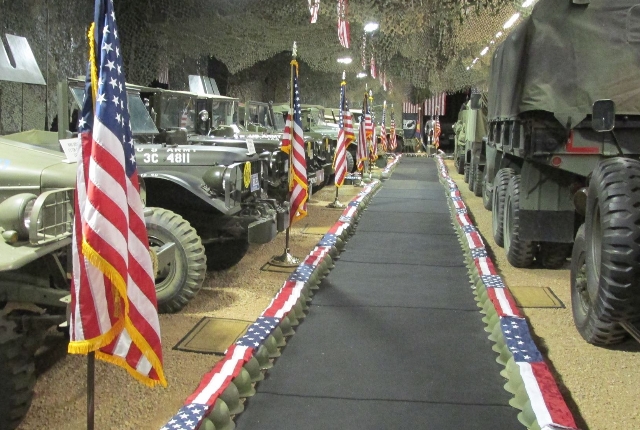 5. Leadville Historic District, Leadville
The state of Colorado has a great mining heritage. There are several towns and villages that were established for mining purpose and still thriving. Some of these surviving towns are historic landmarks now. One of such places is Leadville. This mining town has several old historic sites like Tabor Grand Hotel, City Hall, Tabor Opera House, George's Church etc. The most fascinating attraction is the Israel Temple. It is actually an impressive looking synagogue that was built in late 19thcentury in Leadville.