An insular region of France located in the Leeward Island ( a group of islands in the West Indies) is perhaps famously called Gaudeloupe is one place that you must have not hear about and that's just the blunder you committed. Though it is an overseas department, it is very important to the country of France and thus it comes under the Euro Union. Apart from that, the seashores are the main attraction, as they are in and around that area and the tropical weather is just the perfect holiday destination that can give you memories to cherish for your lifetime. Another good part about this part is that the people are very friendly and welcoming, making it one to have on your passport.
There Are Various Things You Can Do In Gaudeloupe And They Are Briefly Discussed As Follows:
1. Parc National de la Gaudeloupe
Famously known as the Gaudeloupe National Park, a 74,100 acre rainforest is just the one required for you to discover the tropical environment. Hiking trails, lush green forest, waterfalls and the summit of La Soufriere Volcano are to be seen during a day long trip. If walking is too hectic for you, then sightseeing on wheels (10 miles long) is also available.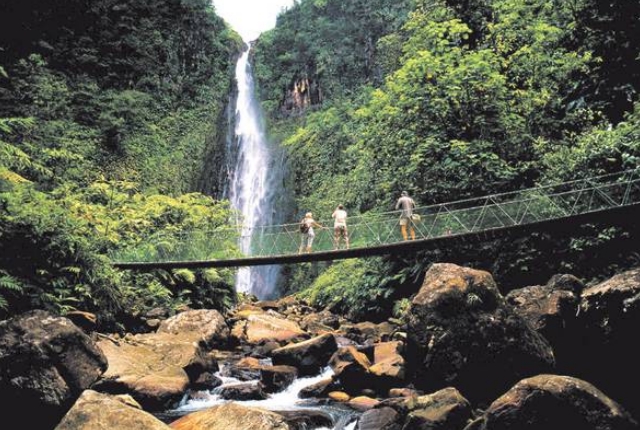 2. Les Saintes
A cluster of islands forming a part together can show you what wonders the mother earth is capable of. The islands consists of shops, eating joints, bistros and the best of all, beaches with crystal clear water. The islands were discovered by Christopher Columbus in the 15th century and thus a part of history can also be observed here.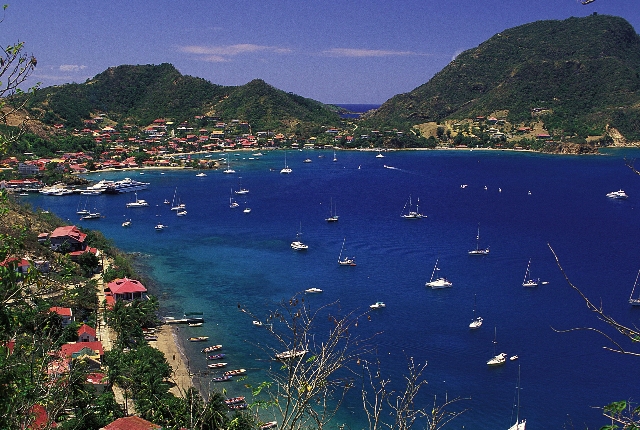 3. Marie-Galante
Another isle to be discovered by Christopher Columbus was this one and it was named after his ship. The untouched beauty of the forest area along with the sandy beaches is a blissful to the eyesight. One unique feature about this island is that it is home to various sugar plantations spread across and the 19th century windmills ad to the overall scenario.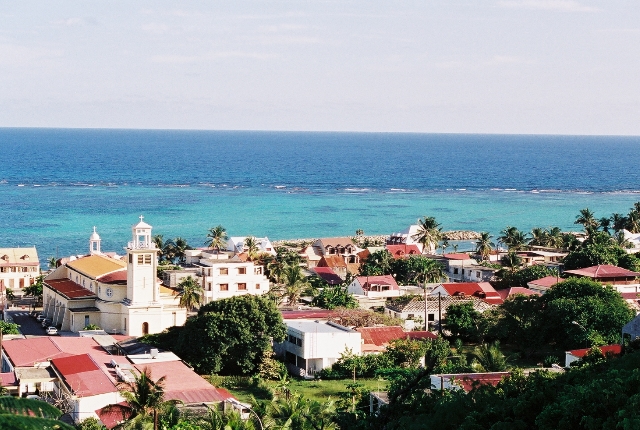 4. Pointe-a-Pitra
France has been long associated with perfumes, fancy clothing, fashion and red carpet and all that the flashy celebrities flaunt on TV. Even though not exactly in France, Gaudeloupe is the next best destination for all these. The roads are jammed all throughout the day because of the number of shoppers and the colorful market with narrow streets is worth a visit.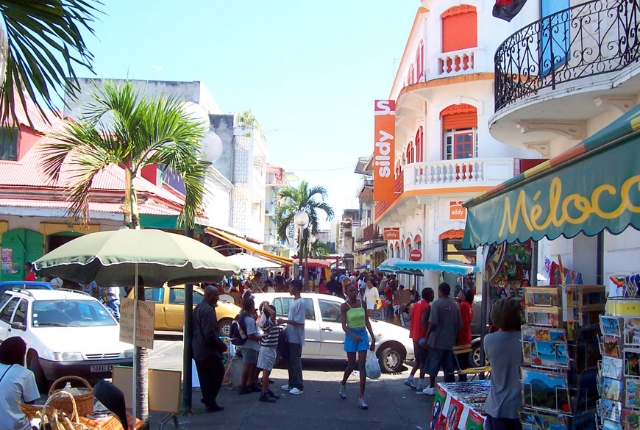 5. Pointe des Chateaux
Grande-Terres easternmost part consists of rocky cliffs along the seashores. Eventhough there might not be anything exciting over here to do but for the nature lovers, the full force breeze flowing along with the sounds of the sea waves banging against the cliffs cannot be missed. The peaceful place will only take half day for a fellow visitor but give him a time to remember throughout his life.
6. Underwater Diving
One of the most common thing on the to do list should be diving in Gaudeloupe. The calm waters are very good for diving and the crystal clear water makes it even more worthy of a chance. The numerous amounts of sea fauna and flora can be witnessed here. The landmarks to conduct such sports is around Napoleon Fort and Petit Culde-Sac Marin which themselves are well-intentioned to be visited while you decide to take a plunge.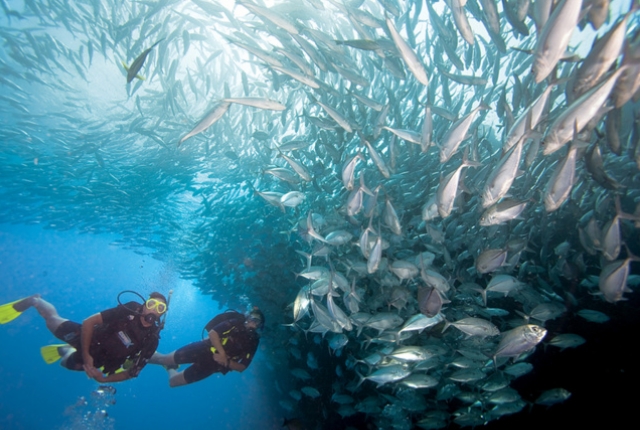 7. Sailing
With the sports taken care of, sailing is another activity that can be performed easily in Gaudeloupe. The strong winds and the blue and green hues on the water coasts look heavenly on a surfing day. Surfing is conducted here by the locals but if you consider yourself to do alone or with your friends, then again you are in for a treat.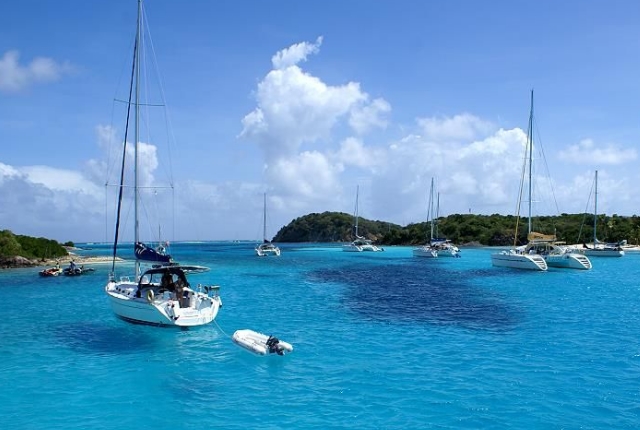 8. Parc Zoologiqueet Botanique de la Gaudeloupe
For the ones who love wildlife, this is the place meant for you. The zoological park boasts about some rare species of parrots, iguanas and raccoons. The tropical rainforests can be enjoyed by park's tree top walks but even staying grounded will do wonders otherwise you would miss out on some beautiful orchids.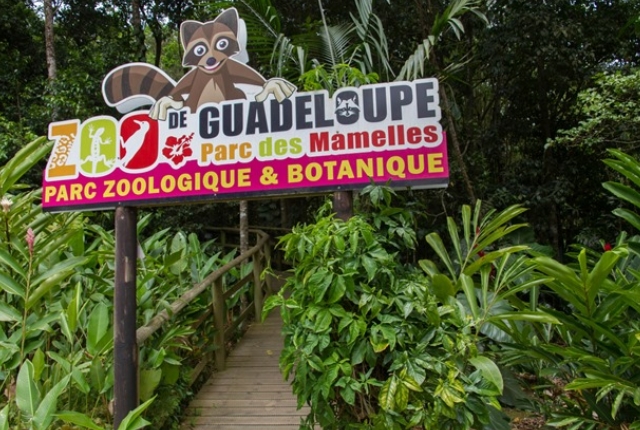 9. La Grande Anse
Another place to go and chill on a beach can be done on La Grande Anse. The quite place full of eating joints and coffee shops can give you the feel of a perfect outing on a beach with shorts and bikinis on. In the evening, the place would be filled with party poppers and music giving you good vibes.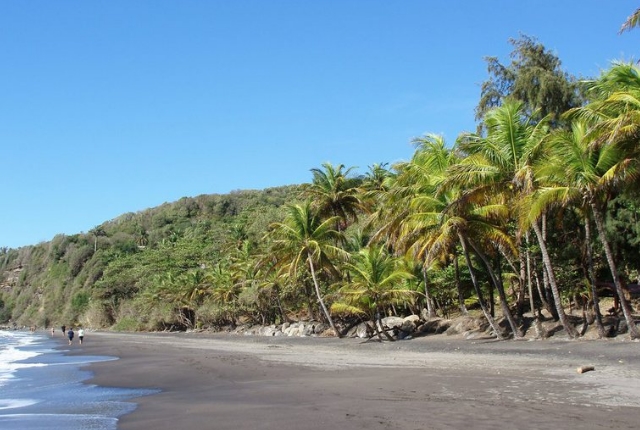 10. Plantation And Distillery Tours
Visit the plantation island in Gaudeloupe to see the exquisite and finest choices of rum, chocolate and coffee. People looking for white rum, do not miss out on this and the best part, you will get a chance to taste some of it and if you like it, then white rum is abundantly available here.