The main motto of summer is to stay cool as possible while enjoying outdoor activities in the hot weather as much as possible! For which these two factors get combined for your summer fun and activities. Visiting water parks is naturally one of them. Splashing your body in the super crazy water rides. From a deep dive down at the tallest water slide to 6-foot swells in one of the largest wave pools, exciting and adventurous splashes for the whole family await at the country's best water parks. With so many parks to choose at, let us see the list of top ten best water parks to visit in North Carolina.
1. Carowinds, Charlotte:
You should always make sure to visit the shores of Carolina Harbour which hosts the massive water park at Carowinds. This is the dream location of those who seek nothing but thrill and enjoyment in their rides, there is a bundle of action rich rides which include Blackbeard's Revenge, a six-story tall complex having six different slides that also includes a capsule launch slide! If you are more interested in tubing then you should never miss surfer's swell, the two hundred and sixty-three foot long ride and is full of wild water waves.
Children of all ages will definitively fall in love with the new Seaside Splashworks consisting of hours and hours of exciting adventure and a huge dumping bucket.
The park also has other exciting kiddie areas which you will definitely need to explore as well as a wide tidal wave bay pool and coastal currents.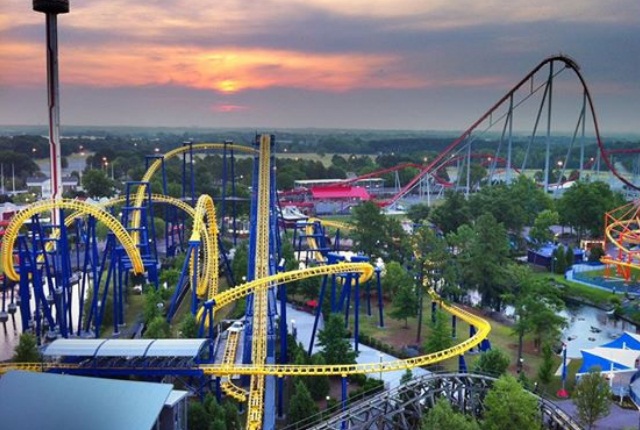 2. Wet 'n' Wild Emerald Pointe, Greensboro:
Wet'n Wild Emerald Pointe is one of the North Carolina's most favored water parks. Being one of the largest waterpark in the area this water park features over three dozens of water rides and wildest attractions of water parks. Wet 'n' wild consists of over three millions of water park adventure which means triple the fun. Rated as one of the top waterparks in North Carolina, Wet 'n' Wild is spread across forty-one acres of land and water.
From Riptide Racer which will raise your adrenaline to the highest level possible to the Double Barrel Blast where you can Zip down chutes and shoot out four feet above the water before splashing down into the pool this place has it all waiting for you.
Wet 'n' Wild, Greensboro also offers you a huge variety of mouthwatering foods and beverages.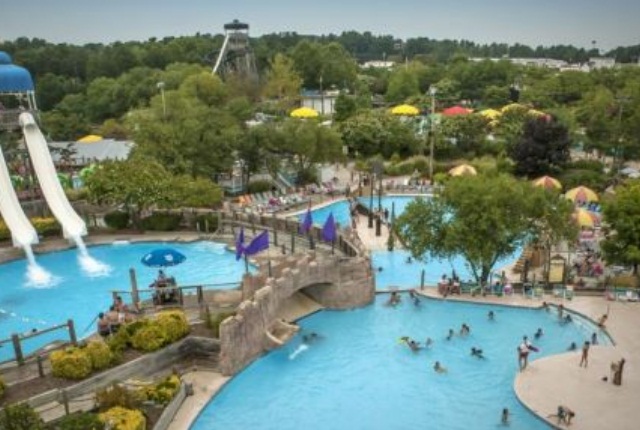 3. White Lake Water Park, Elizabethtown:
For maximum thrills and adventure, this park packs a super crazy fifty foot tall and two hundred and ten foot wide Double Turbo Twister Slide which both teens and adults can enjoy.
So you don't like slides! Even then you can never miss the Spiraling helix slide! This park has got hours of water soaked fun to get rid of the hot weather. There is a two thousand square foot pool or the thousand gallon wave pool to choose from.
There is a lazy river for those who want a relaxing experience. You can even challenge your friends or family in the Bumper Boat Pool.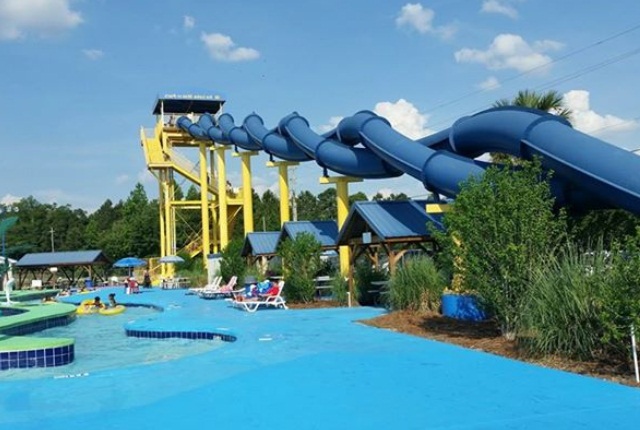 4. Great Wolf Lodge, Concord:
When you want to have some water fun but you have a limited budget then this park is for you. This park consists of hours of great family fun in greater Charlotte area, then Great Wolf Lodge Concord Resort is your place to go. The staff is highly trained to make your visit a memorizing one and which will always exceed your expectations.
With hotel accommodation, this is an unmatched Water park to go with your family. From various water fun activities to dry land fun activities, Great Wolf Lodge Concord resort has it all to make your visit a memorable one.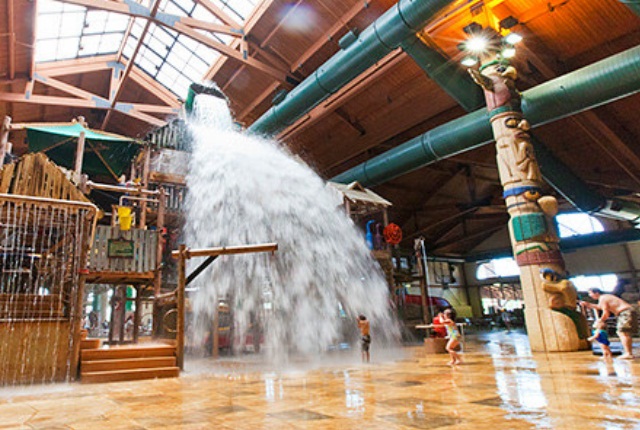 5. Lake Lure Beach and Water Park, Lake Lure:
If you want to get away from your daily busy life and the hot summer season then this is the ideal place to visit. There are many bundled attractions for the adventurous people including golf to hiking trails and the Lake Lure Flowering Bridge is an honorable mention.
You can also go for slides or enjoy the summer breeze in the sandy beaches which is the ultimate way to cool down.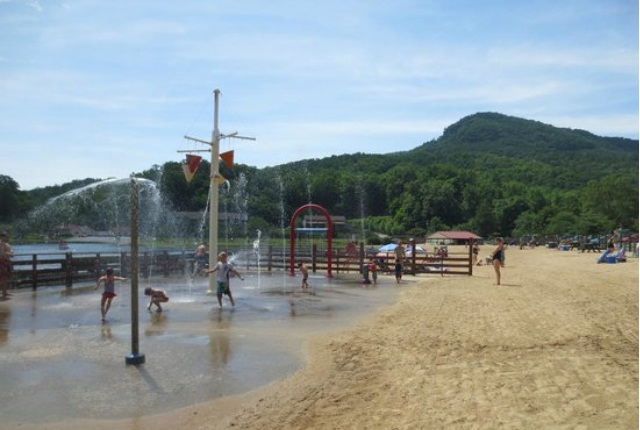 6. Water Boggan of Emerald Isle:
For having an only family vacation you can visit the Water Boggan of Emerald Isle where you and your family can have hours and hours of endless water fun. From swimming pools and water slides to kid's zone, this place is packed with everything a family needs to spend its vacation.
From the wading pool to the snack bar for hungry thrill seekers, this place is definitely the place to visit with your family.
7. Carolina Harbor Waterpark:
The magnificence of the Carolina coast meets the adventurous thrills of Carowinds at Carolina Harbor Water Park. As one of Carowinds newest parks, this massive water park consists of everything from giant water slides and adventurous wave pools to huge e play structures and a three-acre kids' area dedicated only t kids activities.
From mild activities to the wildest slides, Carolina Harbor is the most thrilling place to have a slide or a splash.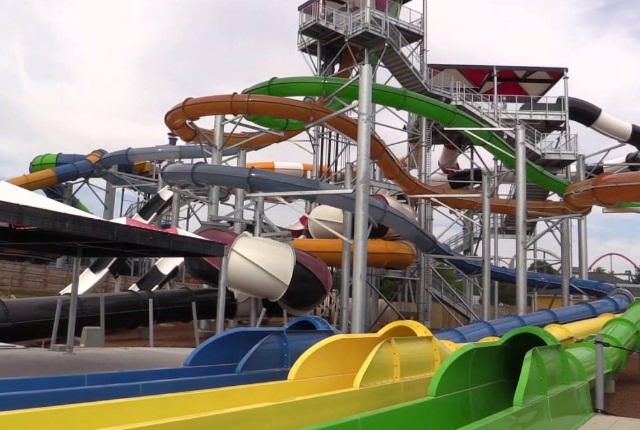 8. Jungle Rapids Family Fun Park:
Jungle Rapids Family Fun Park is the park only for family fun. Here they offer various water slides for your family thrill to sun decks to enjoy the pleasant atmosphere of the area. Chill out with your friends and family only at Jungle Rapids Family Fun Park. If you get tired of the water rides you can also enjoy various dryland fun activities which are also available here.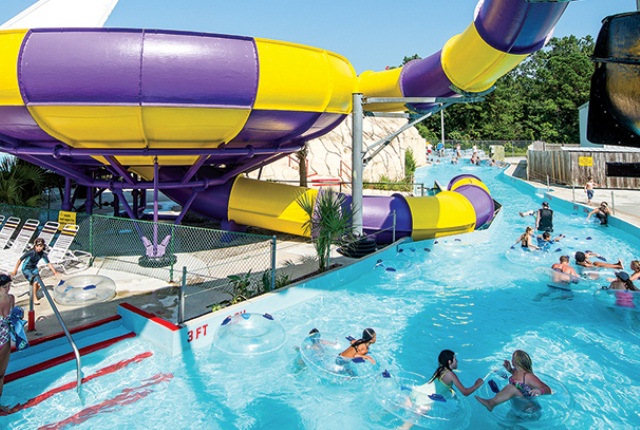 9. Fantasy Lake Water Park, Hope Mills:
Fantasy Lake has a wide range of activities which will get your adrenaline to the peak. There are various ways you can get wet and also get your thrill. You should definitely try the Tarzan Swings and Trapeze or even you can grab a mat and race down the Banana slides.
You can also test your strength in the new Peg Board Climber. From free fall to porch swings, there is all kind of activities which will make your visit a memorable one.
The parks also have a sandwich shop for filling your appetite and a picnic area for those who want to have a relaxing experience as well.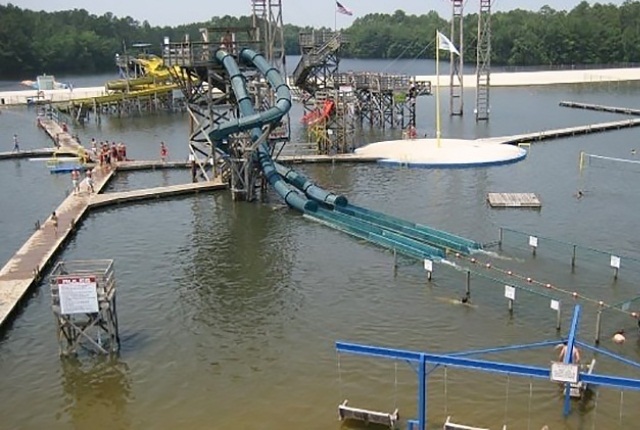 10. Woodmen Community Center, Kinston:
For having a great family time you must go to the Woodmen Community Center.
This park offers pool lessons, water aerobics, and also lifeguard training.
Go there to have a great time with your family in water fun.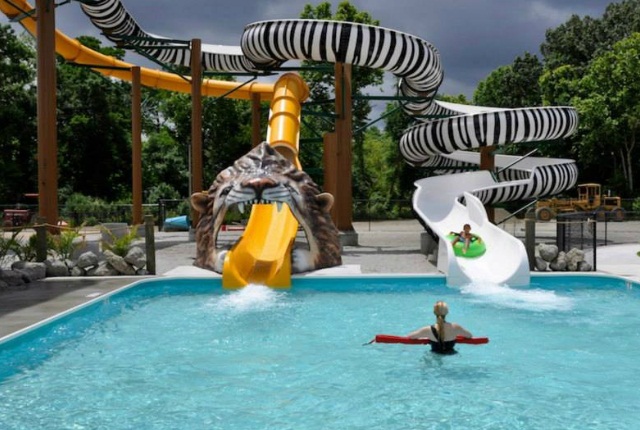 So what are you waiting for? Choose you park according to your budget and thrills and get there to have endless fun with your friends and family.