From an architectural point of view, Los Angeles is the art déco capital of America. Mostly influenced by the movie industry and the expensive lives of movie stars and the so-called "old Hollywood Glamor", Los Angeles developed to be a city of contrasts. On one hand, we have all the restaurants, bars, diners, and hotels that were built around this concept of geometric shapes, neon lights, and very colorful decorations. Part of this era of L.A. still stands, and we see it frequently in movies and photographs.
On the other hand, L.A. It is the second-most populous city in the United States and one of the most populous in the world, so it also grew to be economically influential. This affected its architecture, having modern skyscrapers and many types of current styles converging in on areas, like downtown L.A.
So, even when people only think about big studios or the WB Water Tower when they travel to L.A. the city has a lot to offer for architectural contemplation, and even has world-renowned structures like Walt Disney Concert Hall, the L.A. City Hall and many other buildings and parks.
Another interesting thing about L.A., of course, is the art scene. Being the movie capital of the world means that in L.A. the art scene is big.
It is highly recommended if you are interested in art and architecture in L.A. to do your research but also take a guided tour. L.A. is a big city, and you will need a lot of help to cover the most interesting things in it. The idea of this article is to cover that, so let's review the best art and architecture tours in Los Angeles.
The Pacific Design Center is an amazing building complex, so even to look from outside is worth the trip. However, on the inside, you will find a resource for furnishings, fabrics, floor coverings, architectural products, and more. It's a significant starting point if you are interested in buying, to get inspired, or even understand how artsy L.A. decorations can be. If you are lucky, maybe your trip coincides with events related to art or architecture.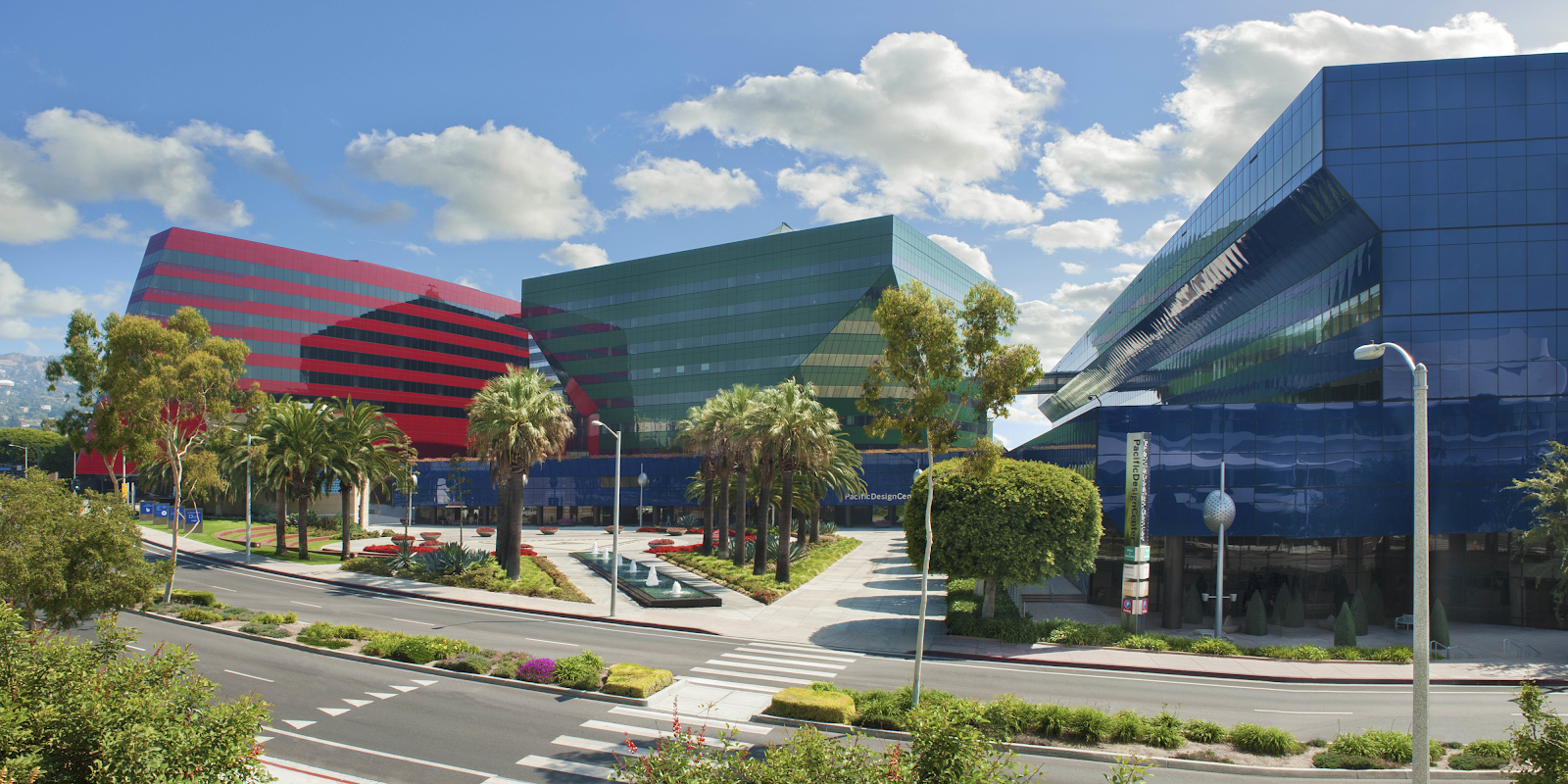 Source
The Beverly Hills Hotel is one of the most known hotels in the world, so you can't visit L.A. without passing by it. Finished around 1912 the hotel still guards all its old Hollywood glamor flair and just because of that is really interesting to look at. Recently it was named L.A.'s first historic landmark by The Huffington Post. So, consider visiting the Beverly Hills hotel, take photos by the pool and grab a souvenir from their renowned lobby.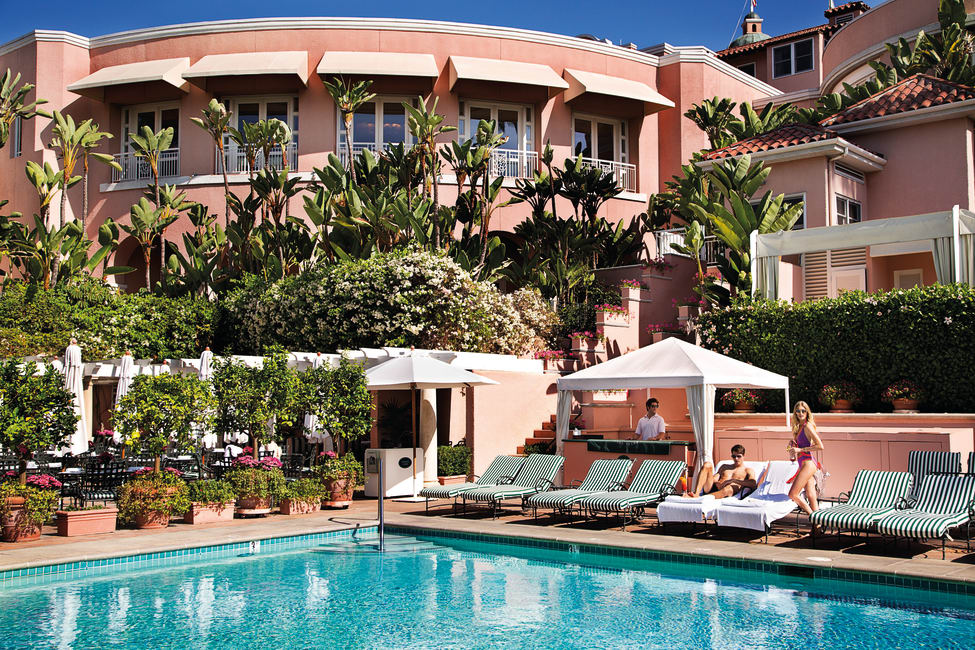 Source
The Getty Center refers to the Getty Museum and its campus. This is arguably the number one spot for art in Los Angeles. It's pretty well known for its architecture, gardens and views of L.A's landscape. Sitting atop of a hill, people get there using a hovertrain mover, and that alone can be interesting. We highly recommend that you take a private tour rather than visiting by yourself, so you will get to know more about this wonderful museum and their many exhibits. One of the best tours is "Demystifying Art at The Getty" that allows you to configure your time and include a garden sculptures visit.
LACMA is the largest museum in L.A. and perhaps the western U.S. They focus on showcasing art history within the region in the first place but also from several parts of the world. One interesting thing about this museum is the variety of their exhibits, some centered in tech aspects for example and others centered on showcasing traditional artistic work. You can arrange 50 minute private tours and select the exhibits that you want to see. A highly trained docent will accompany you and explain in detail everything about it.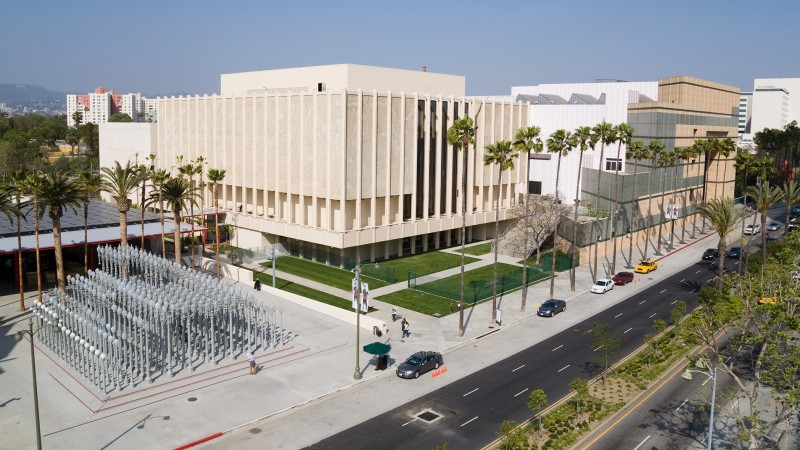 Source
Another famous landmark, Los Angeles Theatre, is a must-see stop in L.A. Built around 1931 it is the most iconic movie palace of the city and one of the 20 most important in the US. The interiors are decorated in the French Baroque style, similar to the Versailles Palace. It's both an architectural landmark and also an art stop because if you are lucky perhaps you can get tickets for one of the many events that are hosted here.
The Pasadena Heritage is a nonprofit organization dedicated to the preservation organization in the state. They hold programs oriented to this purpose and also are focused in the revitalization of the original downtown of Pasadena. Pasadena Heritage offers private bus tours and walking tours that are really interesting to know the history of Pasadena, one of the oldest counties of L.A. This is the best way to visit and get to know Pasadena.



Source
The MOCA is a museum in the traditional sense, but focused into contemporary art. They claim to have the most important pieces of contemporary art in the world, with the purpose of challenging the views of their visitors and help to enrich their point of view about art and perceptions of the current events in the world. Although it sounds ambitious, we can guarantee you: they have it.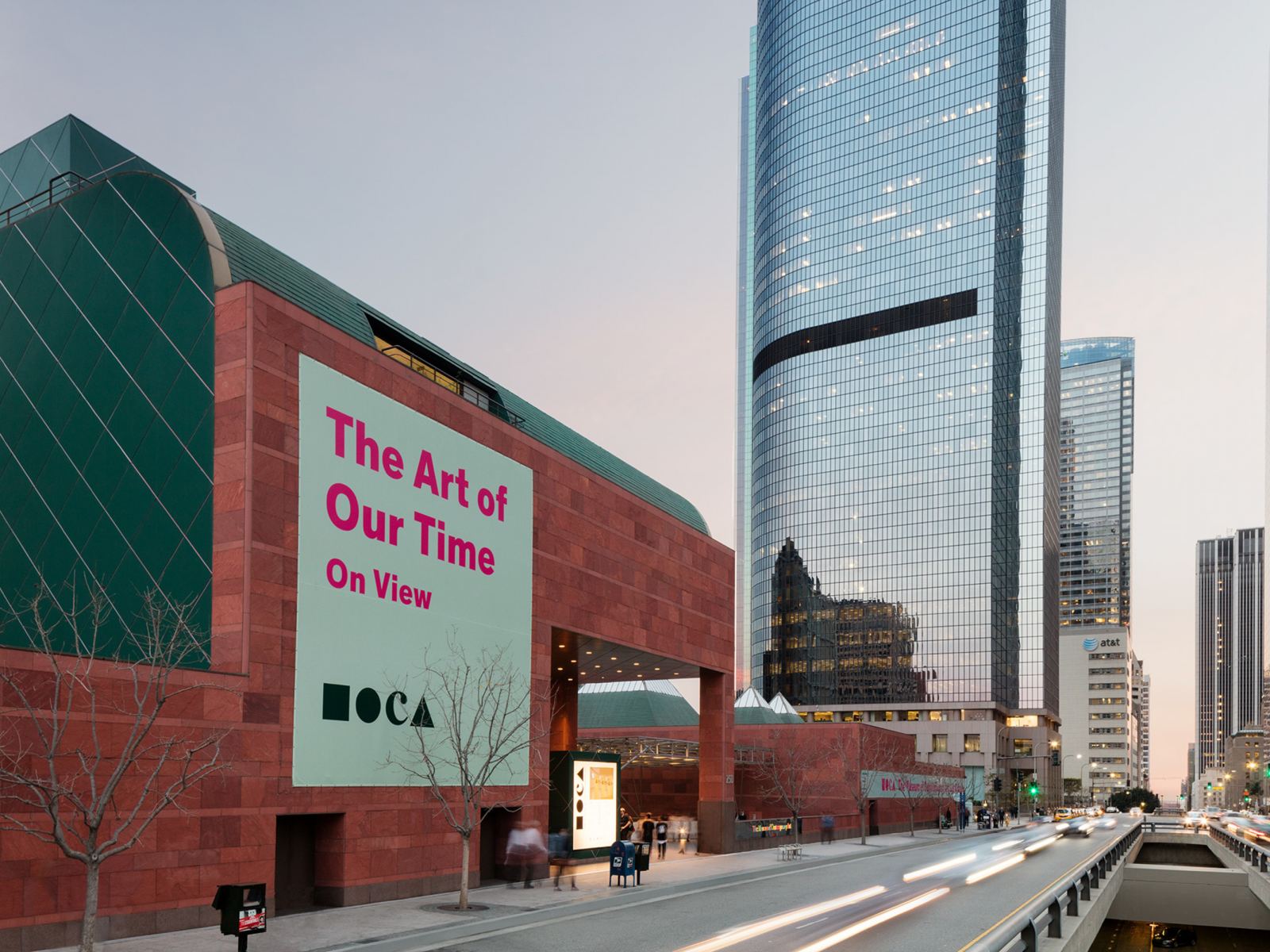 Source
For Angelenos, this is the equivalent of NY Yankee Stadium. The definitive outdoor sports multi-purpose stadium is actually way more versatile than the Yankee Stadium but don't say that to a New Yorker. Los Angeles Memorial Coliseum is a source of civic pride and has hosted the Olympic games two times and is a National Historic Landmark in the U.S. From an architectural point of view, this is one of the best examples of a sports venue and just seeing it is breathtaking.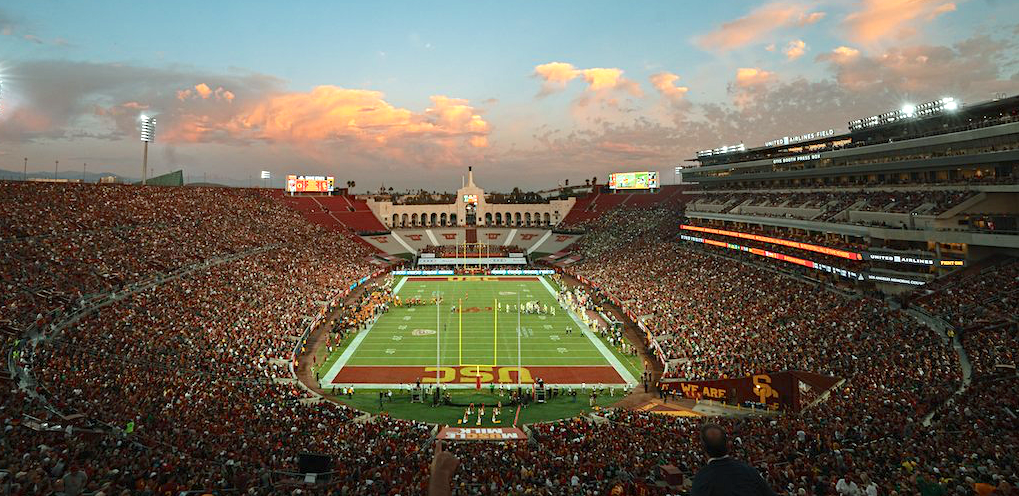 Source
Perhaps it's not the best architectural tour that you can get, but it is somehow traditional to come to L.A. and take one of the many "Celebrities Homes" tours available. There are many ways to do this, from bus tours to self-guided tours, which consist of downloading a map with the location of the houses and voila! Consider including this in your plans, so you don't have to worry later if someone asks you about Oprah's house.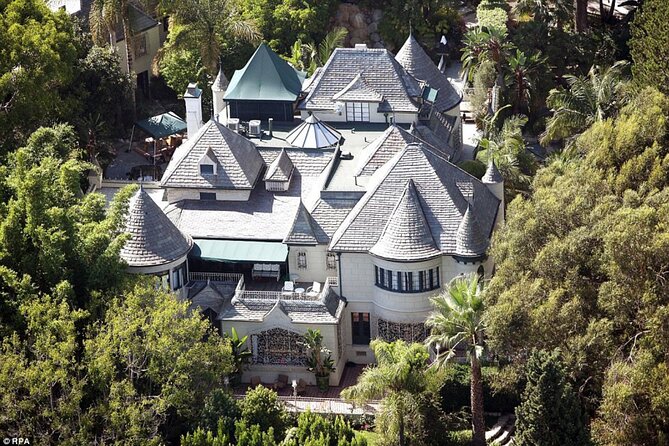 Source
Designed by Frank Gehry, who is considered one of the greatest living architects today, the Walt Disney Concert Hall first opened in October 2003. It serves as the home of the Los Angeles Philharmonic Orchestra and the Los Angeles Master Chorale. The Walt Disney Concert Hall is one of the modern architectural wonders of the city and it is also praised for its inside decorations and acoustics. You can explore it by taking the audio tours available for visitors, so it is possible to take pictures and also learn about the history of the Hall from its conception until its completion.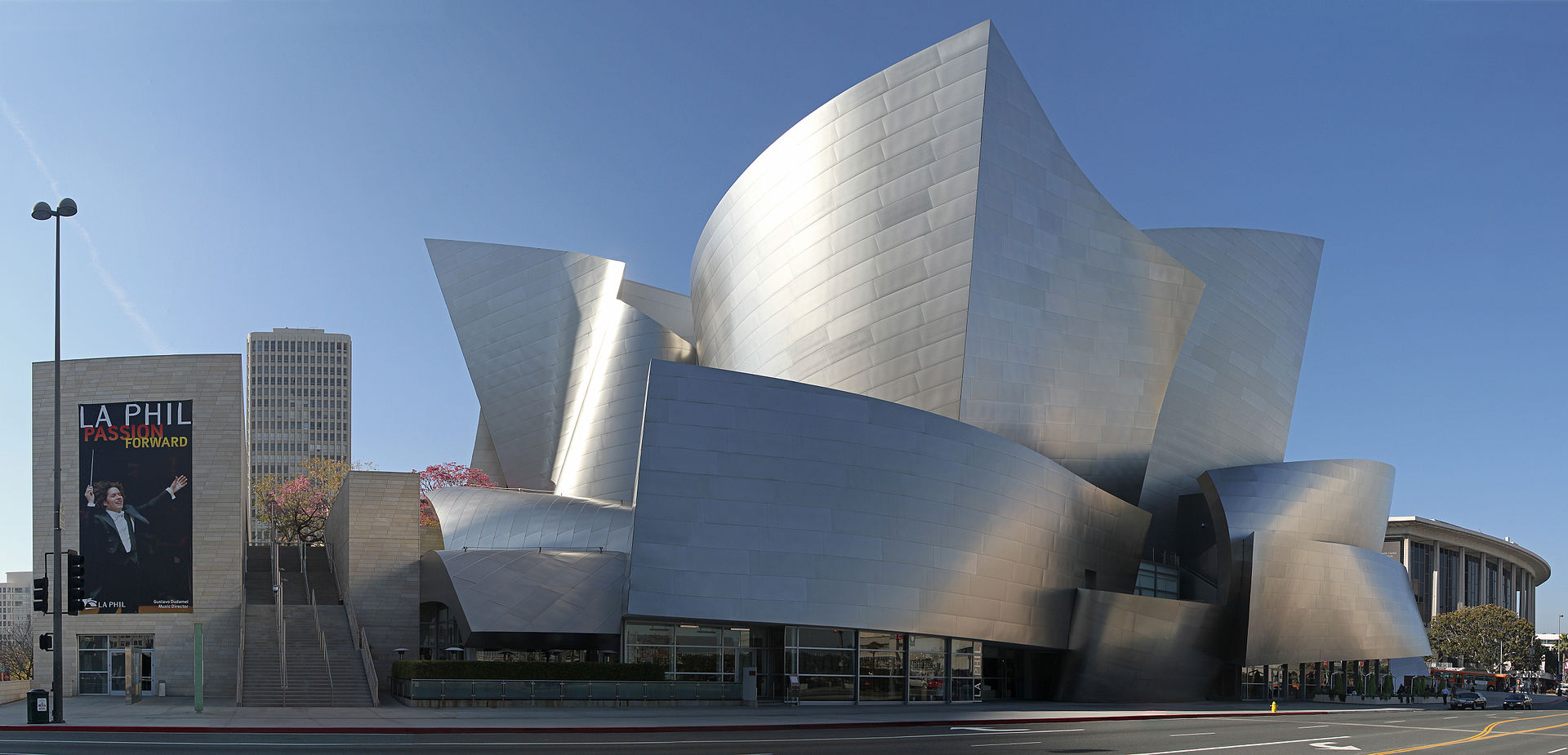 Source
Want to be added to this list?
Click here
to bring up our submission form. We will be in touch shortly with feedback.