Deep in the heart of the Indian Ocean, ringed round by an expanse of azure blue water and swathed in a silken veil of emerald green, lies the enchanting isle of Reunion. With its coral sheltered lagoons, swaying palm trees, majestic volcanic peaks and tumbling waterfalls, this isle resembles a small sliver of paradise on earth. Reunion Island has an array of exotic luxury hotels. Palm Hotel and Spa, Lux* Saint Gilles and Blue Margouillat are some of the best luxury hotels on this tropical island. Read on, to discover some of the truly unique luxury hotels in Reunion Island.
Here Are 5 Enchanting Luxury Hotels In Reunion Island:
1. Palm Hotel And Spa
The high end Palm Hotel and Spa is one of the top notch luxury hotels on Reunion Island. This Zen inspired resort is the perfect blend of designer comfort and subtle luxury. Guests staying at this hotel can enjoy enthralling views of Piton Grand' Anse and the Indian ocean. Set amidst beautiful tropical gardens this hotel boasts of 65 rooms and suites which are located in charming Creole style villas.
Guests can enjoy authentic Creole fare at 'The Deck', 'The Makassar' and 'Kah Beach' – the three in house restaurants. A variety of cocktails and hard liquors are served at 'The Kokoa', a casual lounge bar. 'Akea Spa and Beauty' offer guests a range of holistic spa treatments using locally sourced natural ingredients, which are renowned for their powerful therapeutic properties. Palm Hotel and Spa also has a fitness center, hammam, outdoor pool, sun terrace and Jacuzzi.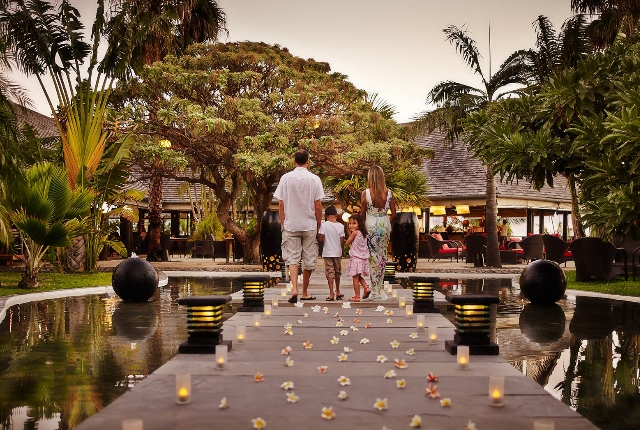 2. Lux* Saint Gilles
The charming Lux* Saint Gilles is a five star luxury hotel which is located on the scenic western coast of the island. Lux* Saint Gilles, which lies nestled amidst beautifully landscaped gardens, is fronted by a picturesque stretch of powdery white sands and the azure blue waters of the Indian ocean. The 174 rooms and suites of the hotel are a throwback to elegant colonial times. With the usage of subtle lighting, fine fabrics and furnishings, the guest accommodation at this hotel has redefined the meaning of understated elegance.
The four in house restaurants at this hotel – 'La Cuisine', 'Café Lux', 'Orangine' and 'La Plage' – serve memorable Creole and international fare. 'Le Bar' serves tantalizing cocktails, light snacks and healthy salads. Guests can enjoy 'Shirley Page Signature Massage', 'Balinese Massage' or 'Zhengliao Chinese Medicine Treatment' at the hotel's spa and wellness center. The hotel also has numerous sporting facilities, an outdoor pool and a fitness center.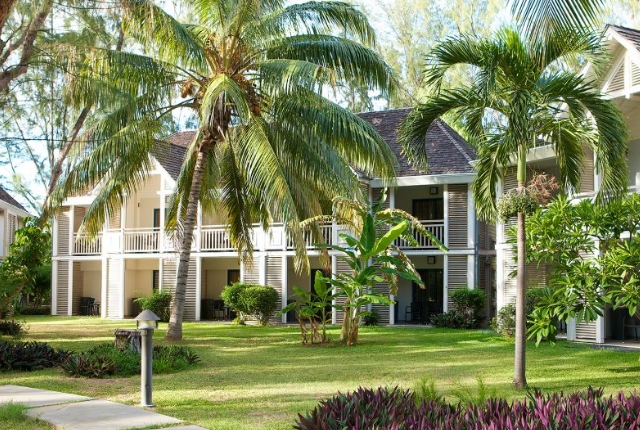 3. Blue Margouillat
The Blue Margouillat hotel functions out of a converted Creole style villa. The hotel with its exotic colonial style furniture and deep verandas instantly transport guests to a more elegant age. Guests can opt to stay at either the sea view bedrooms or the Creole style suites with spa. Guests can sample local fare and enjoy exotic views of the Indian Ocean at the hotel's in house restaurant. The hotel also boasts of an outdoor pool and a stunning sun terrace.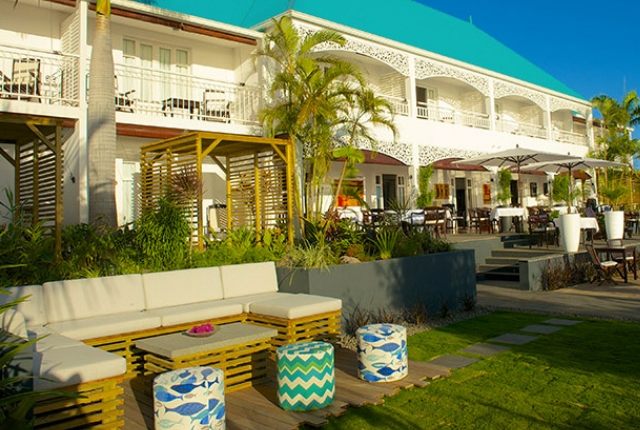 4. Villa Delisle, Hotel And Spa
Villa Delisle, Hotel and Spa an upscale luxury hotel is located in the heart of Saint Pierre. The 41 guestroom of this hotel are categorized into standard rooms, superior rooms and junior suites. Each of the exquisitely decorated rooms at this hotel feature standard mod cons which include satellite TV, air-conditioning and a large work desk. 'Le Pierre', 'Voile Blanche' and 'Le Planteur' are the restaurants serving world class fare at Villa Delisle. The hotel also has a casino, business center, fitness center, outdoor pool, hammam and sun terrace.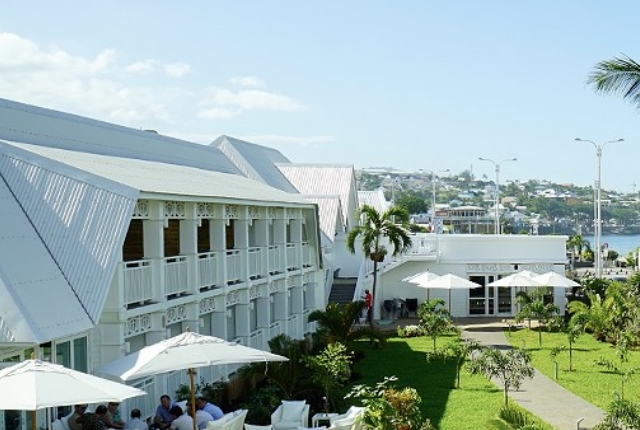 5. Hotel Boucan Canot
Hotel Boucan Canot is a stunning waterfront hotel which is situated on the west coast of the island. The hotel is located approximately 22 miles from St. Denis. The 46 spacious and luxurious guestrooms of the hotel allow guests to enjoy panoramic ocean or lagoon views. 'Le Cap' restaurant serves an array of delicious meals. The hotel also has an outdoor pool, garden and terrace.