If you are planning a trip to miami beach, and need a hotel to stay, then there is bound to be confusion, as there are several hotels which will instantly attract your attention as each one is better than the other. But here, we provide you the 5 best hotels in miami beach, which is worthy of the money you spend. So here are the list of five best hotels in miami beach.
Best Hotels In Miami Beach:
1. The Setai Miami Beach
Also known as "the setai hotel and residences" and "the setai south beach", it is one of the best and romantic hotels in the south beach. The sizes of the rooms are huge with a soaking tub by the foot of the bed. It also has 3 pools, each with a different temperature. The hotel also has a recording studio and a penthouse with a rooftop pool.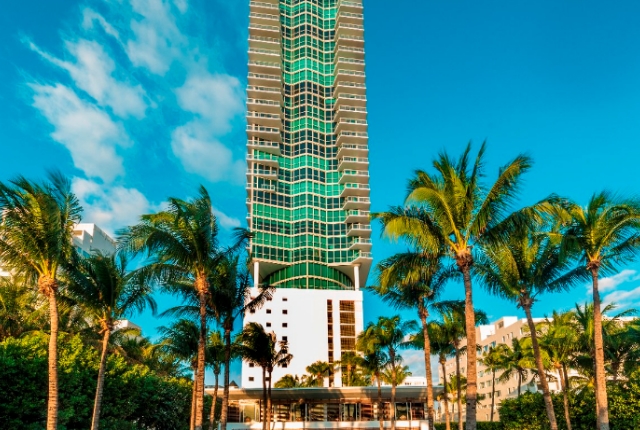 2. Mondrian South Beach Hotel
The mondrian south beach hotel with its eye-catching design, pools and sunset lounge impresses many of its customers. The hotel also contains immaculately huge rooms and pleases everyone with its professional service. The hotel provides a great view of the biscayne bay as it is located on the shores of it.
Visit Mondrian South Beach Hotel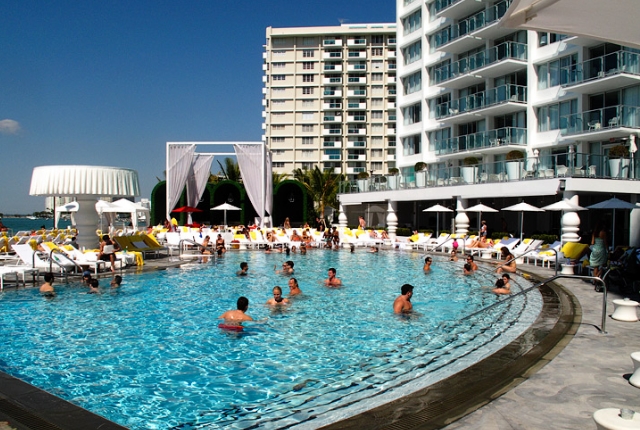 3. The Ritz-carlton Bal Harbour, Miami
The hotel has a 10,000-square-foot spa, an extremely refreshing outdoor pool and a bistro bal harbour restaurant. It has 4 towers with only 2 rooms at each floor of the tower. The rooms are the real plus of this hotel with a bathroom which has free standing bathtub.
Visit The Ritz-carlton Bal Harbour, Miami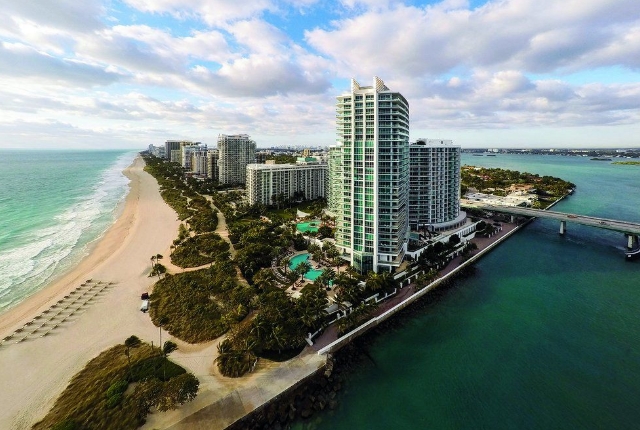 4. Acqualina Resort And Spa On The Beach
The acqualina resort and spa on the beach delivers excellent customer service and has the first espa branded spa in the united states. It is the best place in the miami beach to relax, but however, it has only 54 hotel rooms and 44 suites and will need an early booking in order to have a stay there.
Visit Acqualina Resort And Spa On The Beach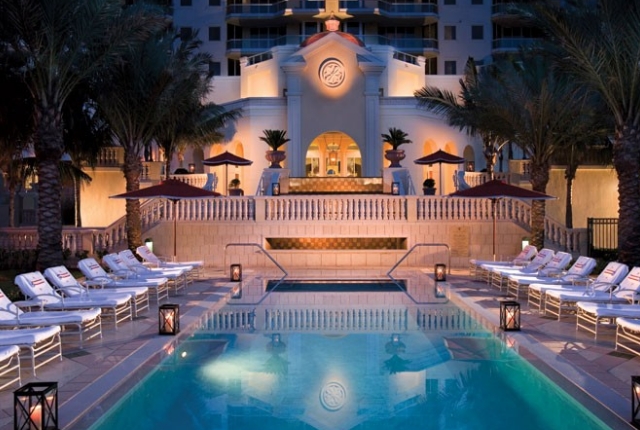 5. The Tides South Beach
The tides south beach with its massive designed rooms offers a privately designated assistant and also provides an ipod docking station, a nespresso coffee machines in every room as one of its several facilities.