Bali's reputation as a tropical paradise extends to its culinary offerings, including a growing array of vegan-friendly options. As more travelers embrace a plant-based lifestyle, Bali's resorts have risen to the occasion, offering exceptional dining experiences that cater to vegans and vegetarians. If you're seeking a luxurious and compassionate stay, here are the best vegan-friendly resorts in Bali that promise a delightful blend of plant-based cuisine and indulgent hospitality.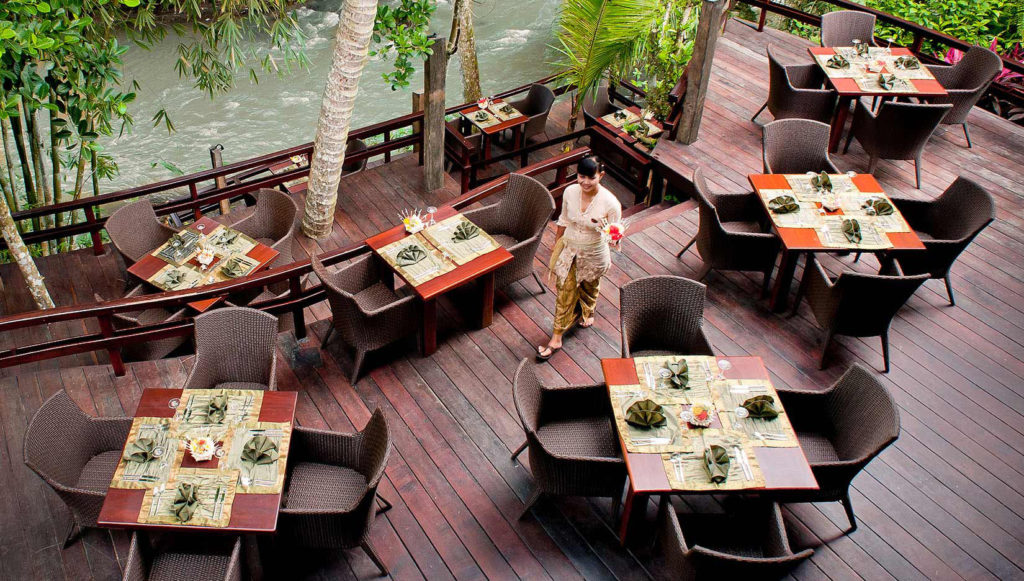 1. Fivelements Retreat Bali
Fivelements Retreat Bali is an award-winning eco-conscious resort that harmonizes wellness, spirituality, and plant-based cuisine. Their Sakti Dining Room™ offers an exquisite plant-based menu inspired by Indonesian flavors, using organic and locally-sourced ingredients. Guests can indulge in nourishing dishes while overlooking the sacred Ayung River.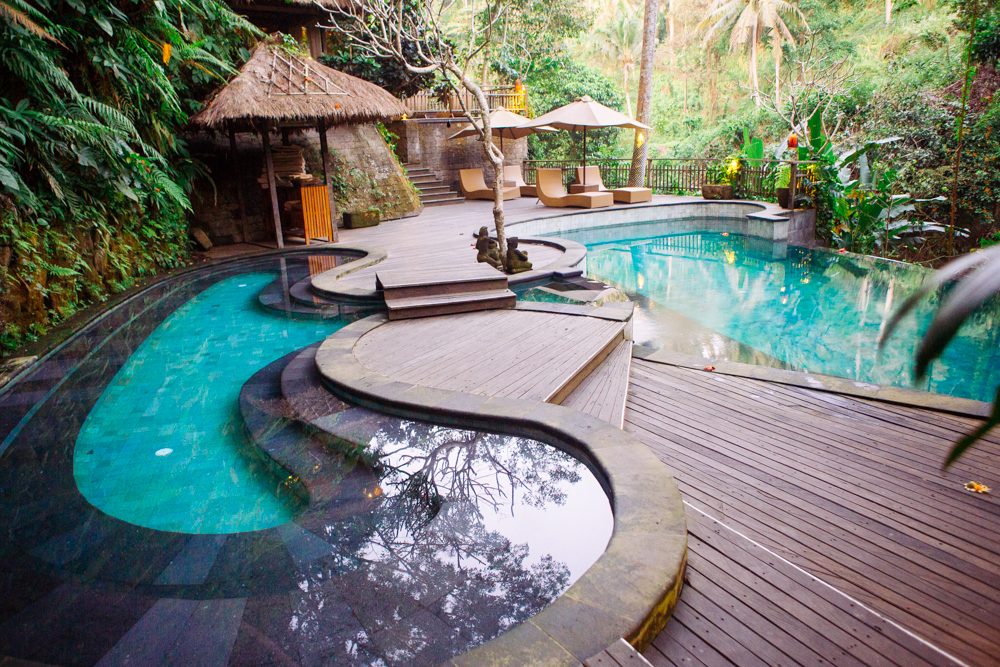 2. Svarga Loka Resort
Nestled in the lush Ubud jungle, Svarga Loka Resort is an oasis of tranquility with a strong focus on health and wellness. Their vegetarian and vegan restaurant, Warung Lokal, serves delectable plant-based dishes that are both nutritious and delicious. Svarga Loka also offers yoga classes, spa treatments, and holistic wellness programs.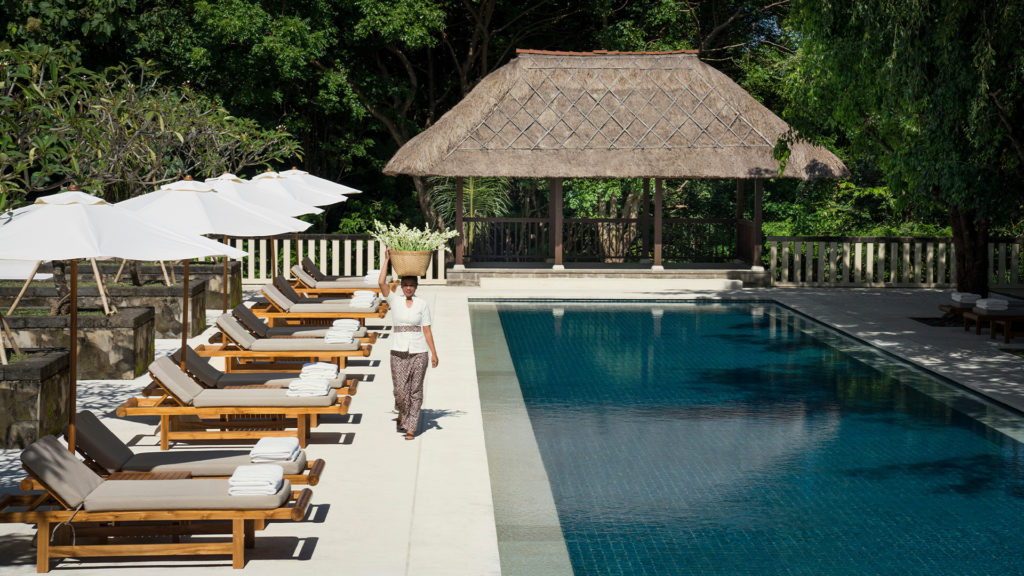 3. Revivo Wellness Resort
Revivo Wellness Resort is a luxurious sanctuary in Nusa Dua, promoting holistic well-being and mindful living. Their Plantation Restaurant embraces sustainable practices, offering a delightful array of vegan and raw food options, each crafted with attention to flavor and nutrition.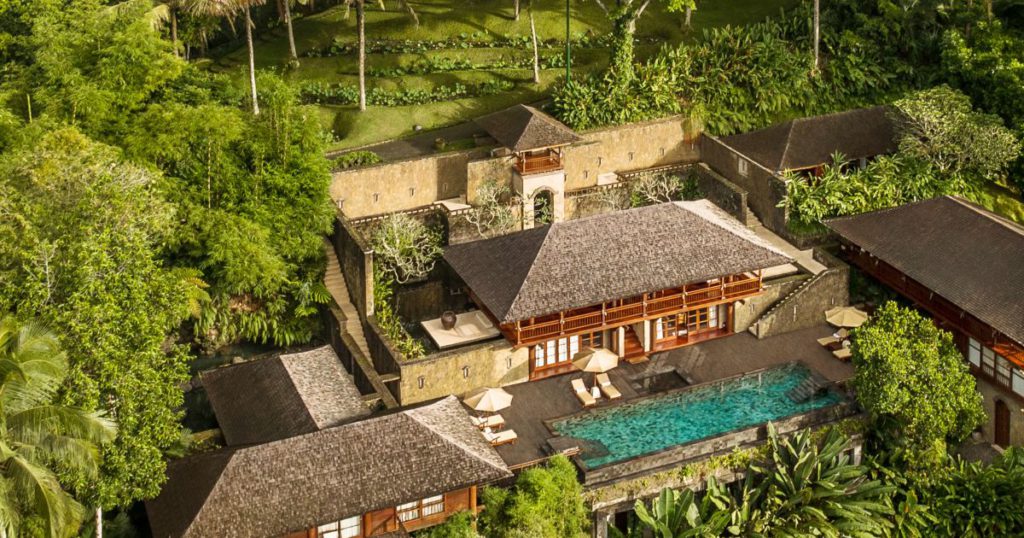 4. COMO Shambhala Estate
COMO Shambhala Estate is a wellness retreat in Ubud, known for its rejuvenating programs and commitment to healthy living. The Glow restaurant features a separate vegan menu with organic, plant-based dishes that are as nourishing as they are aesthetically pleasing.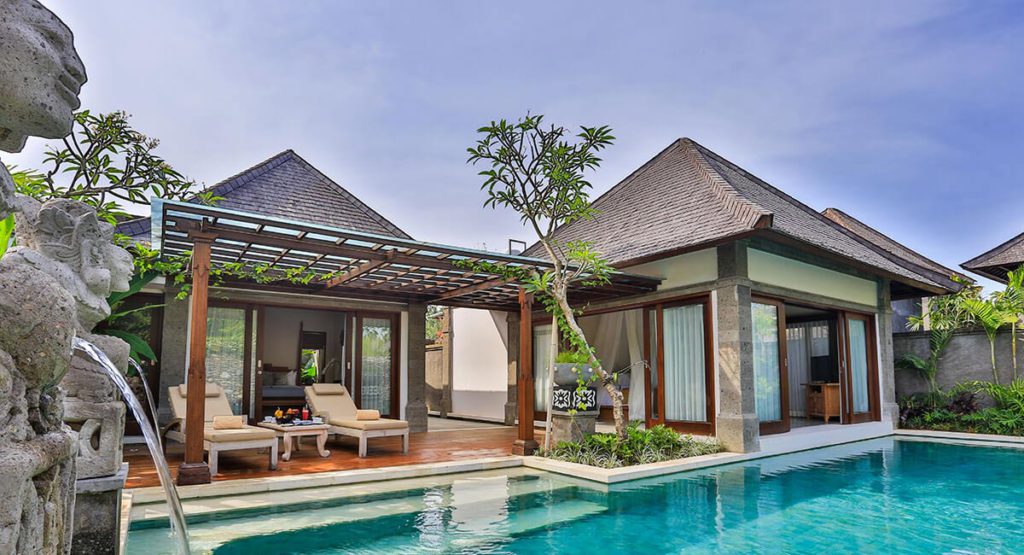 5. Desa Visesa Ubud
Desa Visesa Ubud offers an immersive cultural and wellness experience amid Bali's rice terraces. Their Lumbung Restaurant caters to vegans with a dedicated plant-based menu, showcasing the rich flavors of Balinese ingredients in cruelty-free creations.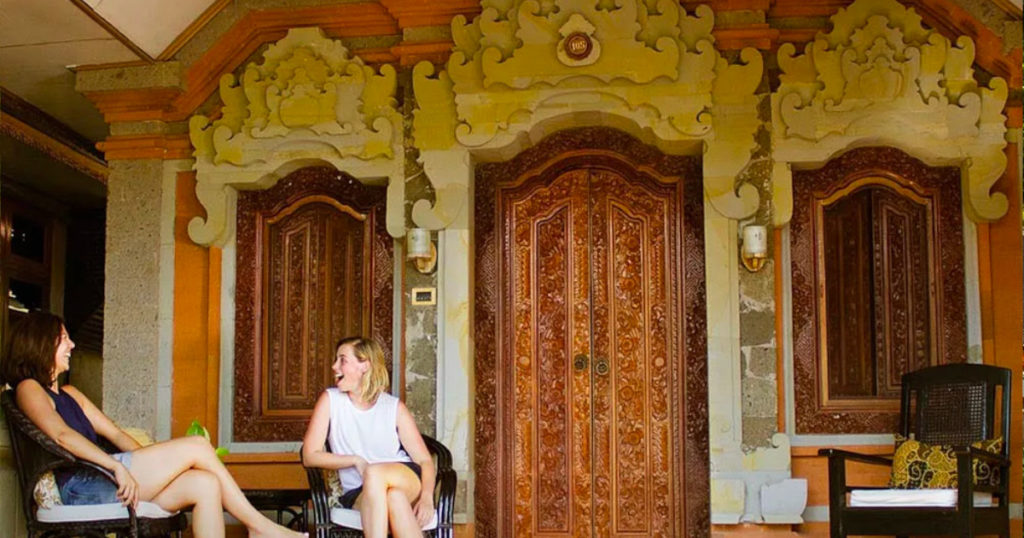 6. Zen Resort Bali
Zen Resort Bali is a holistic wellness retreat in North Bali, surrounded by lush gardens and a serene beachfront. The resort's restaurant, Taman Beji, serves a range of vegan and vegetarian options, each thoughtfully prepared with organic produce and healing herbs.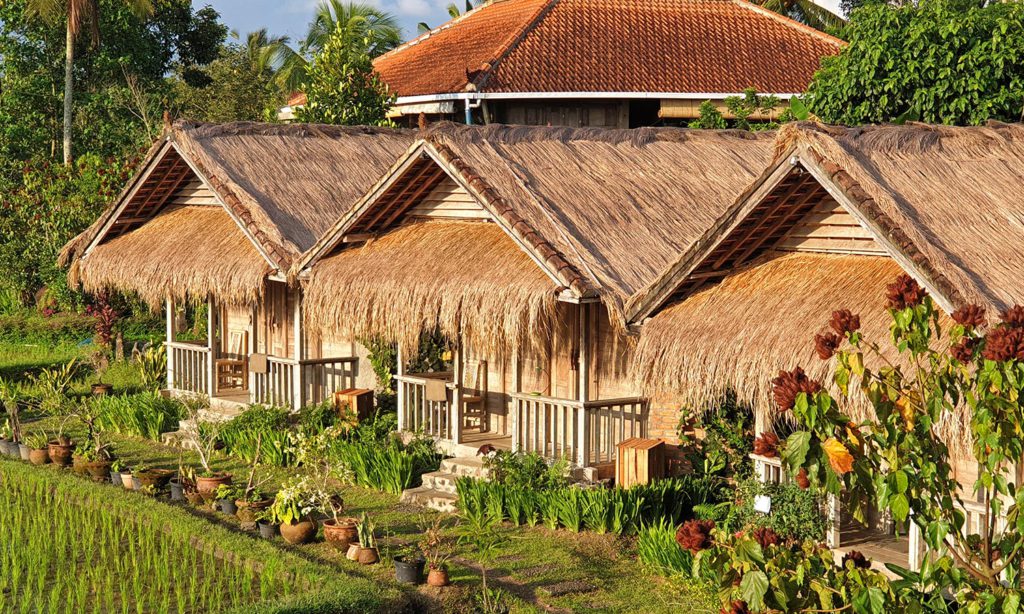 7. Bali Silent Retreat
For a truly tranquil and vegan-friendly escape, Bali Silent Retreat is a hidden gem in the heart of Bali. The on-site restaurant offers delightful vegan meals made from fresh, organic produce sourced from their gardens and neighboring farms.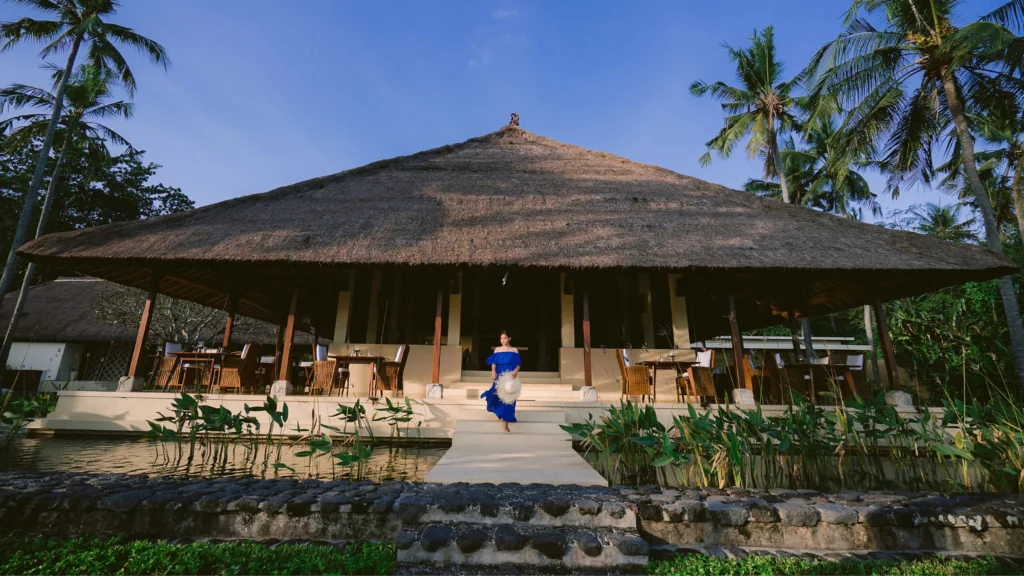 8. Alila Manggis
Alila Manggis, located in Manggis, offers a serene beachfront getaway with an emphasis on sustainability and conscious dining. Their Seasalt Restaurant incorporates vegan-friendly options, highlighting the bounties of Bali's fertile lands and seas.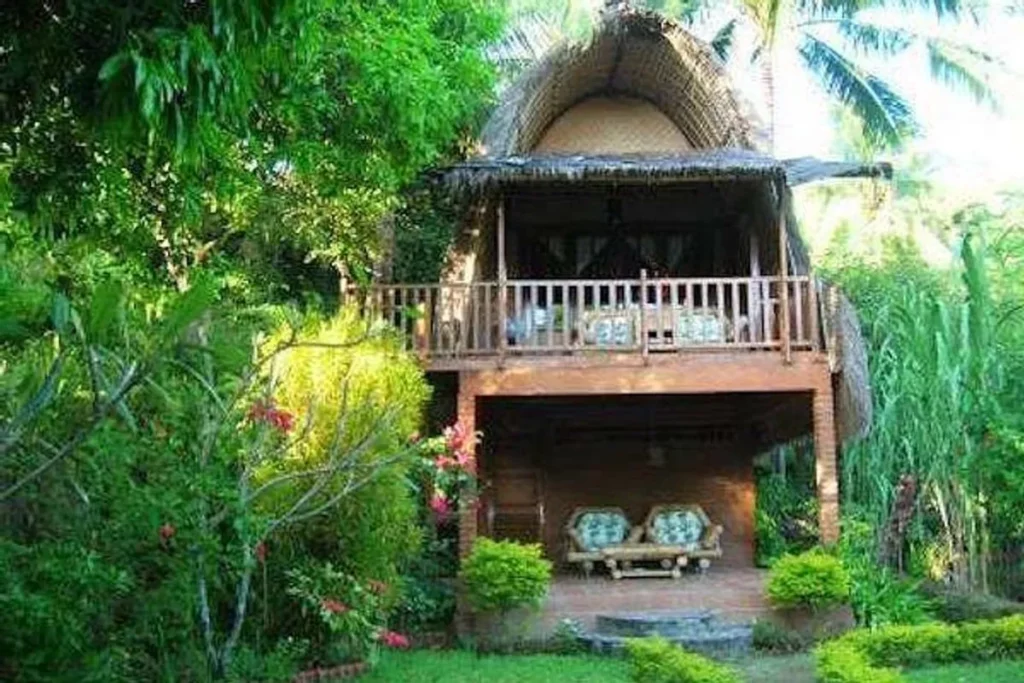 9. Gaia Oasis Retreat
Gaia Oasis Retreat is an eco-friendly sanctuary in Tejakula, designed for those seeking spiritual renewal. Their restaurant, Warung Olas, offers vegan and vegetarian dishes prepared with love and mindfulness, allowing guests to connect with nature through food.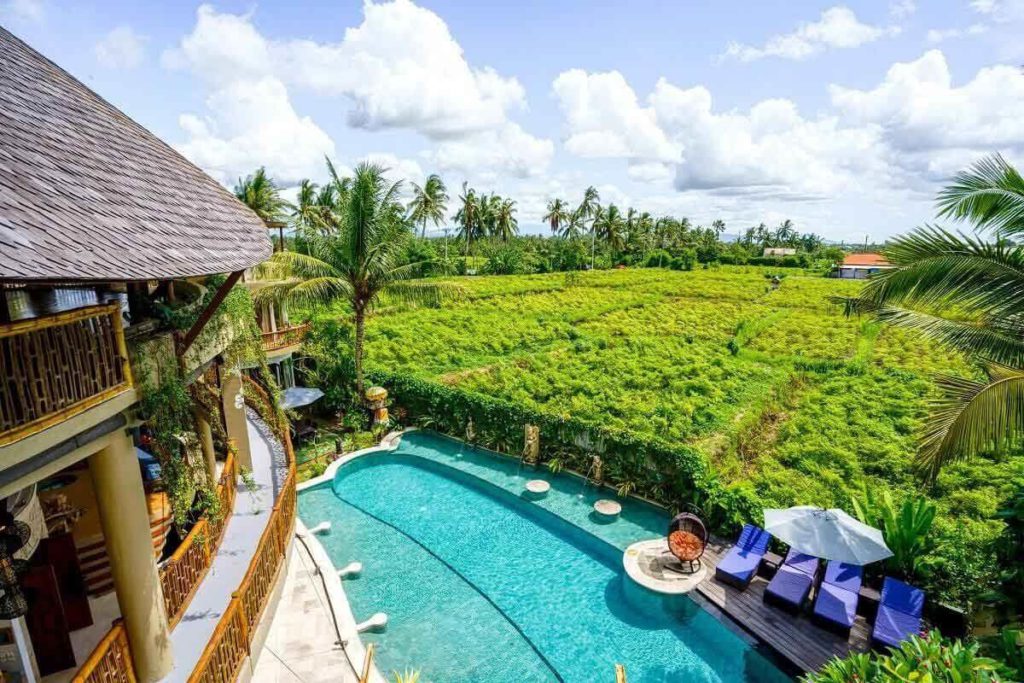 10. Floating Leaf Eco-Luxury Retreat
Floating Leaf Eco-Luxury Retreat, in Sukawati, embraces sustainable practices and authentic Balinese experiences. Their restaurant features an extensive vegan menu that delights the taste buds while honoring the planet.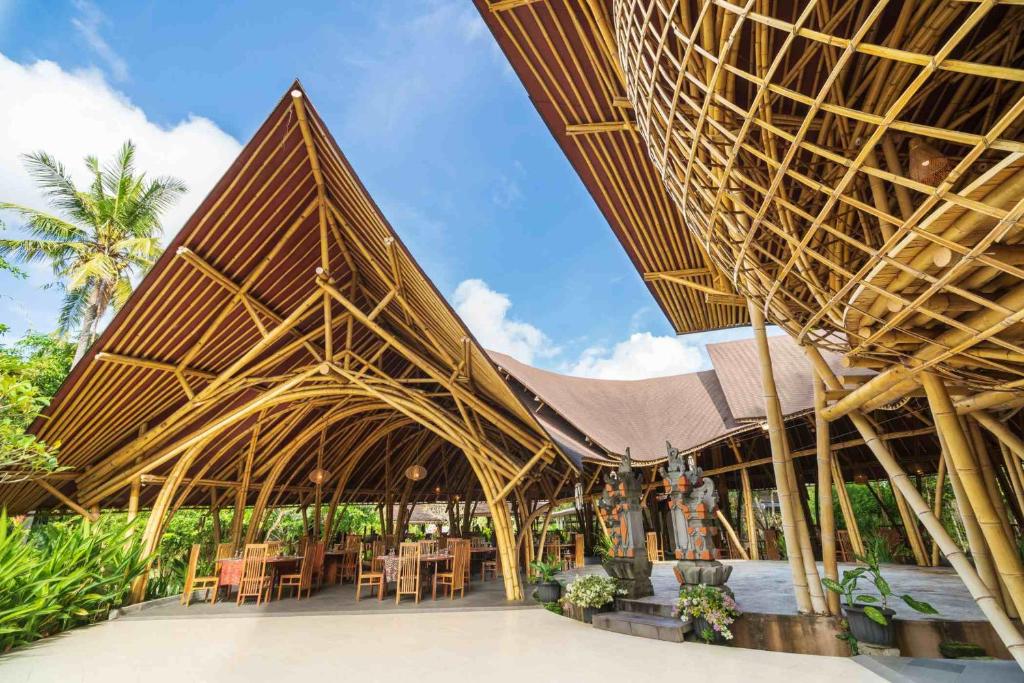 11. Amatara Royal Ganesha
Amatara Royal Ganesha, located in Jimbaran, is a wellness resort offering holistic healing and rejuvenation. The resort's plant-based menu at Bangle Restaurant showcases a delightful fusion of international and Indonesian flavors.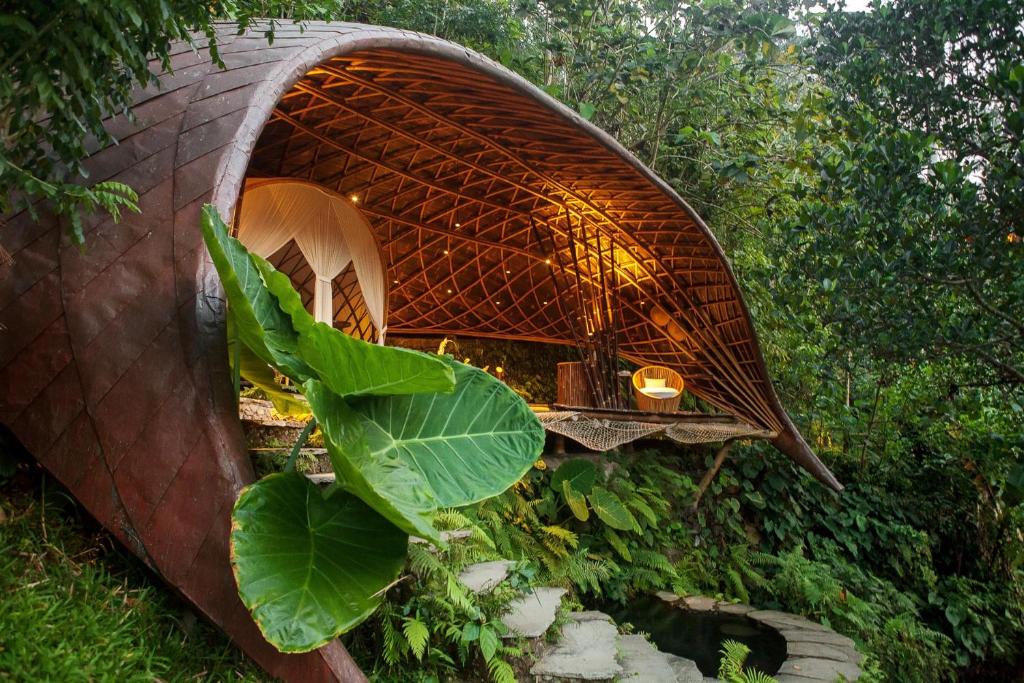 12. Bambu Indah
Bambu Indah, a unique eco-luxury boutique resort in Ubud, embraces sustainability and traditional Balinese architecture. The resort offers vegan-friendly options that showcase the diverse and vibrant flavors of the island's plant-based cuisine.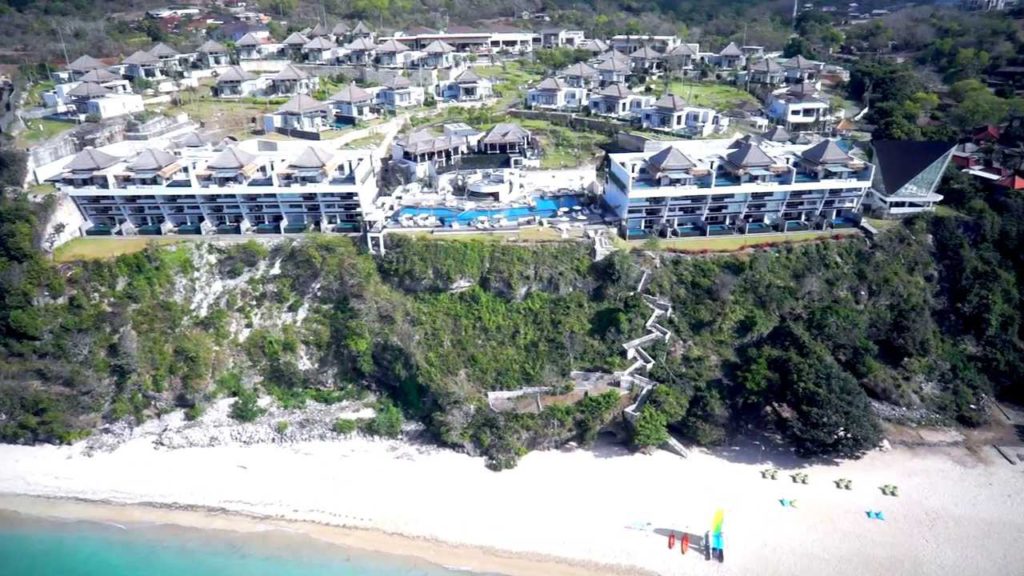 13. Samabe Bali Suites & Villas
Samabe Bali Suites & Villas, in Nusa Dua, offers stunning ocean views and luxurious amenities. The resort's dining outlets provide vegan options upon request, ensuring a memorable and inclusive culinary experience.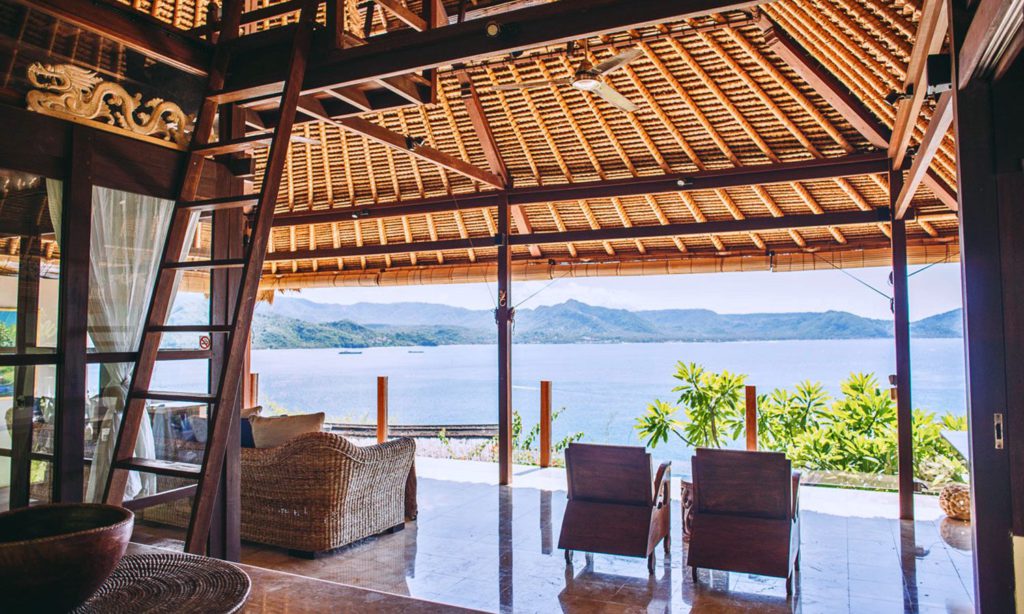 14. Bloo Lagoon Village
Bloo Lagoon Village in Padangbai is an eco-friendly resort with a focus on conservation and eco-consciousness. Their Seascape Restaurant features vegan dishes with a breathtaking backdrop of the ocean and surrounding hills.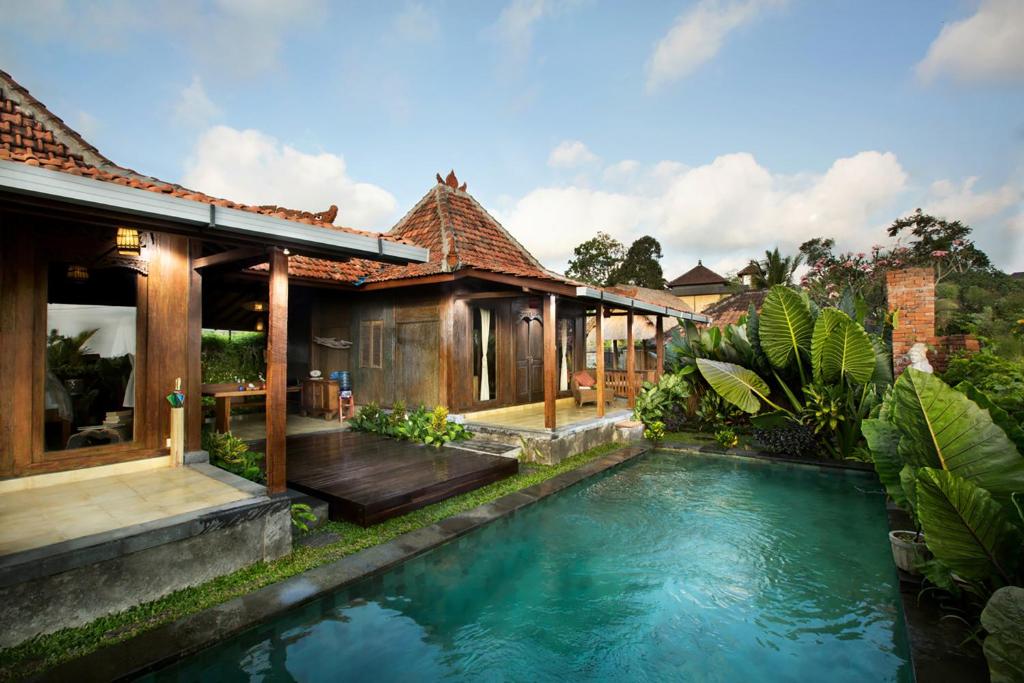 15. Naya Ubud
Naya Ubud is a holistic retreat center that celebrates wellness and connection with nature. Their dining experience includes vegan and vegetarian options made with organic and seasonal ingredients, perfect for nourishing the body and soul.
Experience Bali's exceptional vegan-friendly resorts, where sustainable luxury and plant-based dining merge harmoniously. These resorts not only pamper guests with world-class amenities but also embrace the values of compassion and conscious travel, providing an unforgettable retreat for vegans and plant-based enthusiasts.
FAQs
Do these vegan-friendly resorts cater to other dietary preferences?

Yes, most of these vegan-friendly resorts also offer options for vegetarians and guests with other dietary preferences, ensuring a diverse range of culinary choices.

Can non-vegan guests enjoy the food at these resorts?

Absolutely! These resorts pride themselves on offering delicious and flavorful plant-based cuisine that can be enjoyed by both vegan and non-vegan guests alike.

Are the vegan dishes at these resorts organic and locally sourced?

Many of these resorts prioritize sustainability and use organic and locally sourced ingredients whenever possible to create their vegan dishes.

Do I need to inform the resort in advance about my dietary preferences?

While it's not always necessary, informing the resort in advance about your dietary preferences, including vegan or vegetarian options, can help them prepare and cater to your needs more effectively.

Can I find vegan options at all meals, including breakfast, lunch, and dinner?

Yes, these vegan-friendly resorts offer vegan options for all meals, including breakfast, lunch, and dinner, ensuring you can savor plant-based delights throughout your stay.

Are there cooking classes or workshops available for guests interested in vegan cuisine?

Some of these resorts may offer cooking classes or workshops where guests can learn how to prepare delicious vegan dishes using local ingredients and traditional techniques.

Are there vegan-friendly alternatives to common amenities at these resorts?

Yes, these resorts often provide vegan-friendly alternatives to common amenities, such as plant-based toiletries and cruelty-free products.

Can I request special vegan dishes not listed on the menu?

Many of these resorts are accommodating and will gladly prepare special vegan dishes upon request, allowing guests to enjoy a personalized dining experience.

Are children's meals also vegan-friendly at these resorts?

Yes, these resorts typically offer vegan-friendly options for children's meals, ensuring that the entire family can enjoy delicious and nutritious plant-based cuisine.

Do these resorts have vegan-friendly spa treatments and wellness programs?

Some of these resorts offer vegan-friendly spa treatments and wellness programs that complement the plant-based culinary experience, promoting holistic well-being.

Are the vegan-friendly resorts located near popular tourist attractions in Bali?

Yes, many of these resorts are strategically located near popular tourist attractions, providing guests with easy access to explore Bali's natural beauty and cultural landmarks.

Can I request a personalized vegan meal plan during my stay?

Yes, some resorts may offer personalized meal plans tailored to individual dietary preferences, including vegan meal options.