Convenience and Comfort in London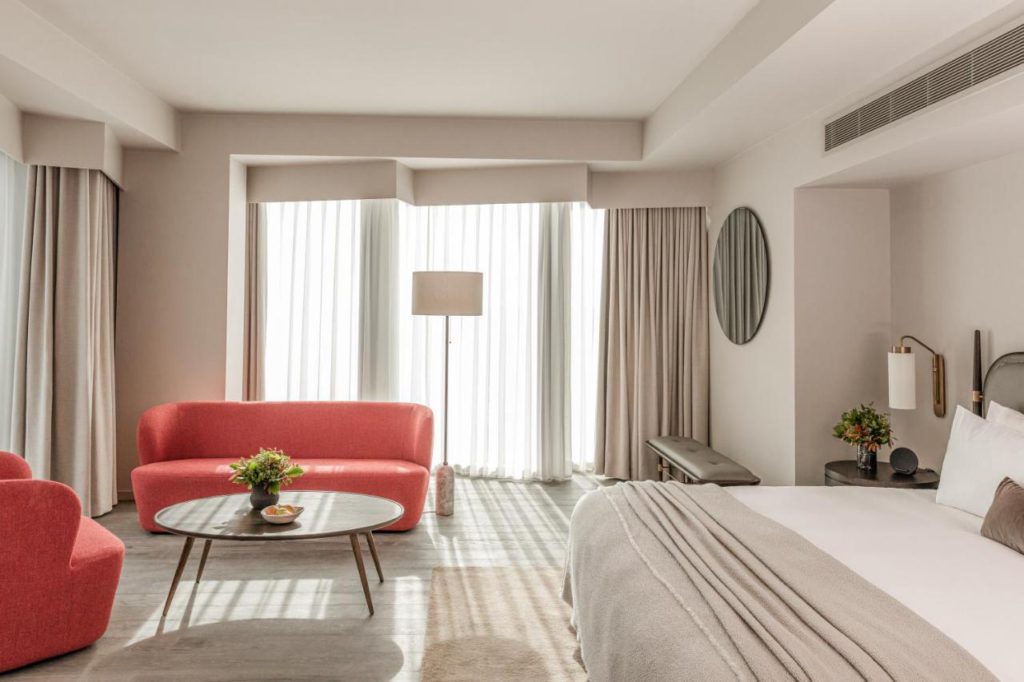 The Stratford Hotel London, a destination where comfort meets contemporary elegance. Situated in London, this exceptional hotel offers an ideal location just 9 km from the city center. Explore the vibrant neighborhood, with Stratford, Tower of London, and Tower Bridge within easy reach, ensuring a memorable stay filled with exploration and discovery.
Indulge in Culinary Delights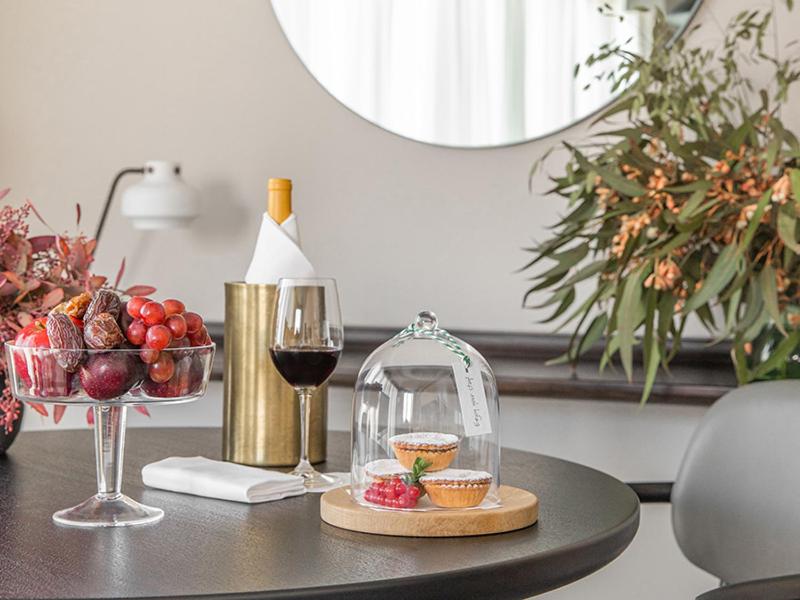 Savor delectable meals at the hotel's restaurant, where exceptional flavors and impeccable service converge. Whether you crave a hearty meal or a quick snack, the café is the perfect spot to enjoy a cup of coffee and recharge. The bar invites you to unwind with a refreshing drink, creating the perfect ambiance to relax and socialize.
Complimentary Wi-Fi and Exciting Facilities
Enjoy seamless connectivity with complimentary Wi-Fi available throughout the hotel. Sports enthusiasts can maintain their fitness routines at the well-equipped fitness center and gym, ensuring a fun and energizing vacation. Take advantage of the barbeque area, perfect for a delightful outdoor gathering. The tour assistance desk is ready to help you book exciting excursions, ensuring you make the most of your time in London.
Welcome Your Furry Friends
Embark on your journey with your beloved pets, as The Stratford Hotel London warmly welcomes them. Enjoy the company of your four-legged companions as you explore the vibrant neighborhood and create unforgettable memories together.
Superb Services and Accessibility
Experience personalized service and convenient amenities that cater to your needs. The hotel offers a range of services including laundry, dry cleaning, private check-in and check-out, ironing facilities, a safe-deposit box, and a dedicated concierge. The attentive staff, fluent in English and Spanish, is always ready to assist you and ensure your stay is nothing short of exceptional.
Thoughtfully Appointed Rooms for Utmost Comfort
After a long day of exploration, retreat to your room and enjoy a well-deserved rest. Each room is designed to provide the utmost comfort and relaxation. Amenities may vary depending on the room category and include a TV for entertainment, a mini-bar for your refreshment, and a plush bathrobe and slippers for ultimate comfort.
A Vertical Community Redefining Luxury Living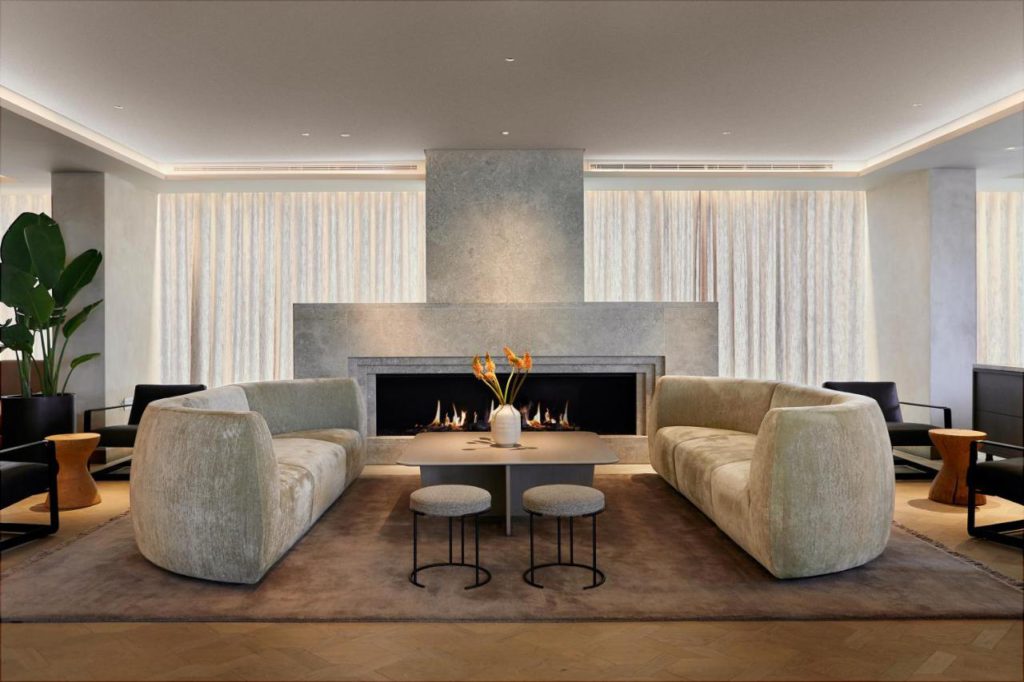 The Stratford Hotel London, a visionary project by Manhattan Loft Corporation, redefines the concept of high-rise luxury. This extraordinary double-cantilevered, 42-storey tower overlooks Queen Elizabeth Olympic Park, offering an unparalleled blend of longer-stay loft apartments and the services of a 5-star hotel. Embrace the unique experience of a vibrant vertical community, where permanent residents coexist with international hotel guests across sky terraces, restaurants, bars, workspaces, and curated cultural events.
Proximity to Olympic Park and Central London
Benefit from the hotel's exceptional location, nestled within the iconic Olympic Park and near the renowned Westfield shopping center. Enjoy the best of both worlds, with quick and easy access to central London, allowing you to immerse yourself in the city's vibrant energy and explore its countless attractions.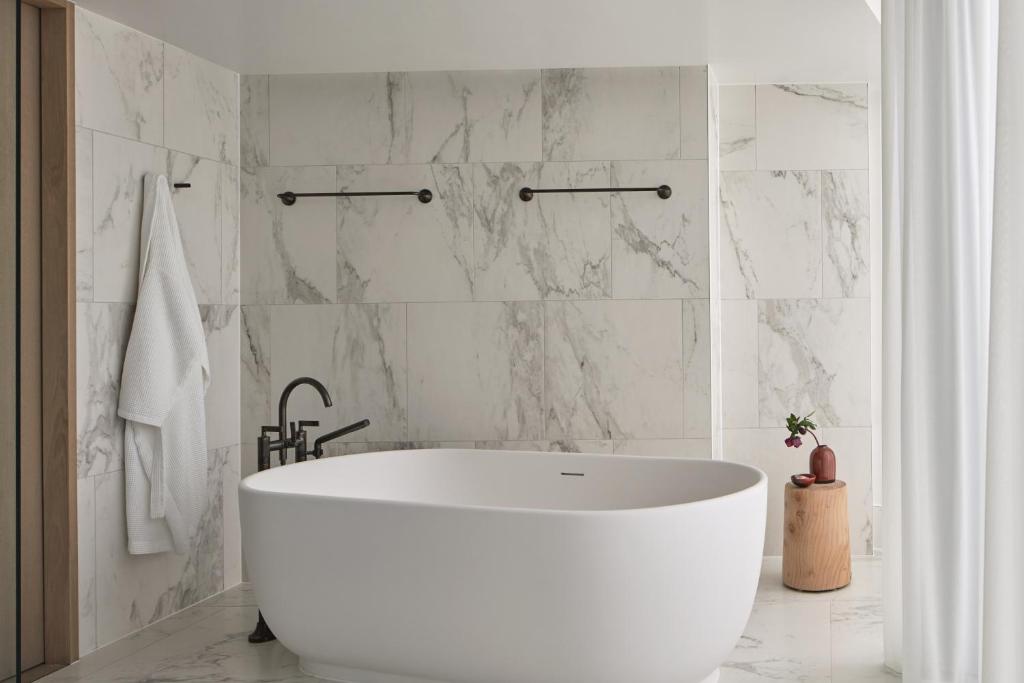 The Stratford Hotel London has received rave reviews from delighted guests, praising its great design, prime location, friendly staff, comfortable beds, and vibrant atmosphere. Discover the unparalleled allure of this remarkable hotel, where contemporary design, convenient amenities, and exceptional service combine to offer an extraordinary experience.
Book your stay at The Stratford Hotel London and embrace the future of luxury living in the heart of London.
Find Best Properties in London