The LaLit London Hotel, where sophistication meets unparalleled comfort in the heart of one of the world's most vibrant cities. Situated near the iconic London Tower Bridge, our five-star hotel offers an unforgettable experience for discerning travelers. With its prime location and glowing user reviews, The LaLit London Hotel is the perfect choice for an exceptional stay in the city.
Step into a Historic Building
A former grammar school that has been transformed into a stunning boutique hotel. The grand public rooms exude elegance and charm, showcasing a seamless blend of chic Indian and classic British design. As you enter, the soothing sounds of calming music will envelop you, creating a serene ambiance that instantly transports you to a world of tranquility.
Prime Location near Tower Bridge
The LaLit London Hotel delivers. Nestled right next to Tower Bridge, you'll find yourself immersed in the rich tapestry of London's vibrant neighborhood. Explore the picturesque surroundings, where charming cafes, exquisite restaurants, and the captivating Shard skyscraper await your discovery. Immerse yourself in the city's vibrant energy, knowing that you're just a short walk away from iconic attractions such as the Tower of London, Sky Garden, Somerset House, and Big Ben.
Exceptional Dining Experience

Guests of The LaLit London Hotel are treated to an exceptional dining experience that combines local flavors with Indian influences. The on-site restaurant invites guests to savor an array of culinary delights, prepared with the utmost care and using only the finest ingredients. Whether opting for full board or half board, each meal is a celebration of exquisite tastes and flavors.
Thoughtfully Designed Haven of Comfort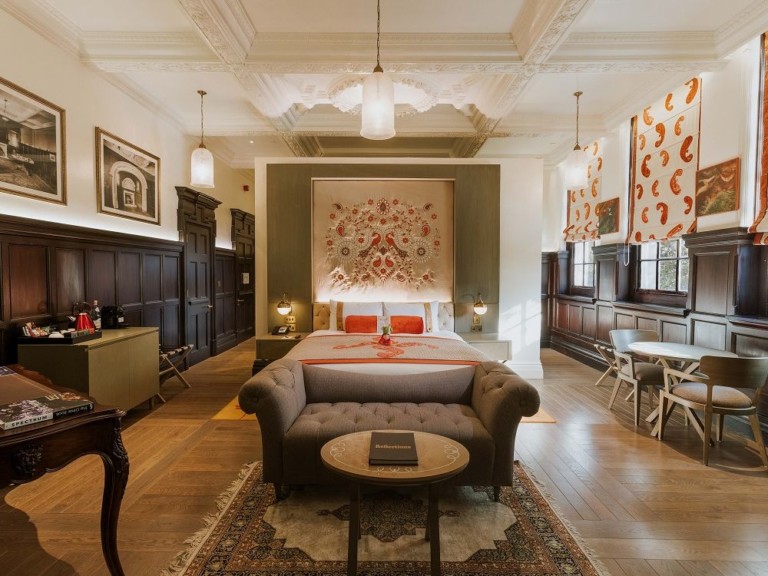 The hotel's rooms are thoughtfully designed to provide a luxurious haven for guests. Immerse yourself in comfort and enjoy a range of amenities, including a TV for entertainment, a well-stocked mini-bar, and a plush bathrobe for ultimate relaxation. Please note that specific amenities may vary depending on the room category.
Attentive Staff Fluent in Multiple Language
At The LaLit London Hotel, personalized service is of the utmost importance. The attentive staff, fluent in English, Spanish, Italian, German, and Russian, is dedicated to ensuring each guest's needs are met. From offering recommendations for local excursions to providing assistance at the tour desk, the staff is always ready to make every stay truly exceptional.
Massage Room and Spa Center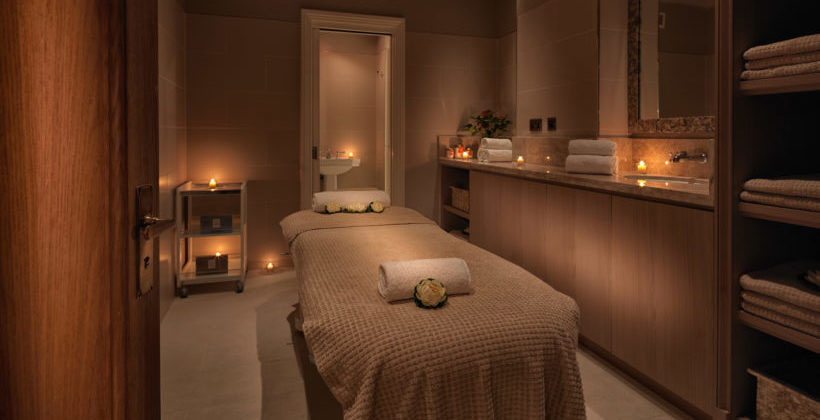 For moments of relaxation and rejuvenation, guests can indulge in the hotel's massage room and spa center. Highly skilled therapists provide a range of treatments that transport guests to a state of blissful tranquility. Fitness enthusiasts will appreciate the well-equipped gym and fitness center, while the concierge is available to arrange exciting outdoor activities and guided tours, allowing guests to make the most of their time in London.
Convenient Transfer Services
To facilitate seamless exploration of the city, The LaLit London Hotel offers convenient transfer services. Alternatively, guests traveling by car can take advantage of the on-site parking zone, granting them the freedom to discover London at their own pace. Stay connected with complimentary Wi-Fi throughout the hotel, ensuring guests can effortlessly stay in touch with loved ones or attend to business matters.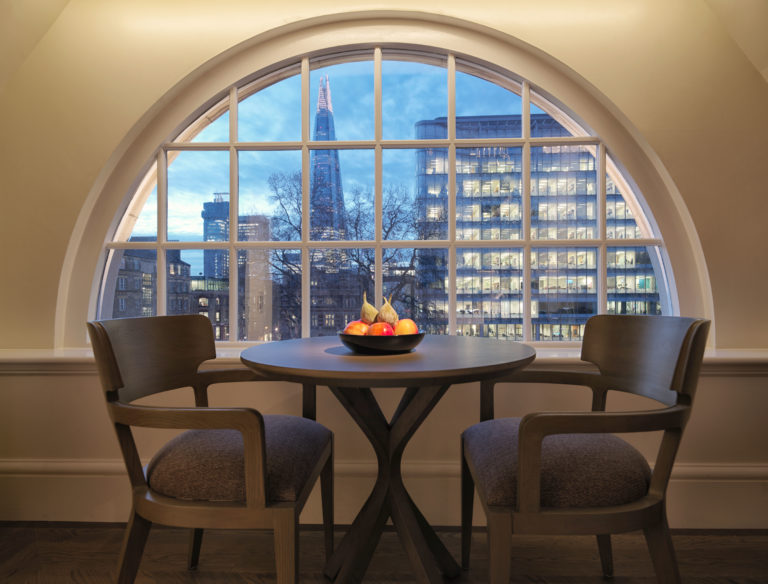 The LaLit London Hotel, with its unrivaled combination of impeccable service, elegant surroundings, and a prime location, is a hidden gem that promises an unforgettable experience. We proudly recommend this extraordinary destination to travelers seeking luxury, comfort, and unparalleled convenience. Book your stay at The LaLit London Hotel today and embark on a remarkable journey of refined indulgence.
Find Best Properties in London
---
Best Deals Near By
| Hotel | Stars | Rating | Price per night | Select dates |
| --- | --- | --- | --- | --- |
| Hampton By Hilton London Stansted Airport | ★★★ | 8.9 | - | View Hotel |
| Bloc Hotel London Gatwick Airport | ★★★ | 8.5 | - | View Hotel |
| Sofitel London Gatwick | ★★★★ | 8.6 | - | View Hotel |